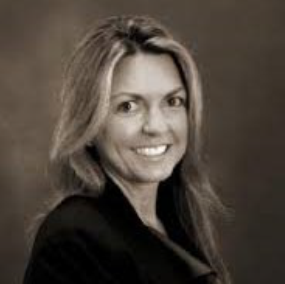 I hope 2021 is off to a strong, positive, and healthy start for you. There is something about new beginnings that inspire hope and it is with that optimism we are hopeful this will be a brighter and better year.
One bright spot already illuminating our world was the inaugural performance of 22-year-old poet Amanda Gorman, a name American's and the world will now have forever etched in their minds. What a beautiful, confident, passionate poet, poised with confidence and a strength far beyond her years. The Hill We Climb, a poem Amanda wrote and shared as the nation watched a few weeks ago said, "though we are all far from perfect and pristine, we are all striving to forge forward with purpose." This reminder is an important message for everyone, and especially the millions of families our organization serves including the thousands right here in Georgia. Important because there is no perfect anything, especially perfect parenting but if we parent and lead with intentionality, with heart, with purpose perhaps one day we will have a world of strong capable young adults like Amanda. Most parents have hopes and dreams for their children and although Amanda was raised by a single mother, she grew to become admired by the world. What a timely message and a wonderful way to mark this important time in our nation's history and in celebration of Black History Month during the month of February. And Amanda's recitation of Chorus of Captains at Super Bowl LV honored three Americans for their work amid the pandemic. As I listened to her eloquent words describing how these Americans have "taken the lead, exceeding all expectations, uplifting their communities" I thought of all the front-line pediatricians and healthcare providers we work so closely with, especially those who implement our program every day in 70 counties across our state. They are my heroes and so deserving of our praise!
Let us live and lead with purpose, love in our hearts, with passion and a boldness to ignite young minds that spark curiosity, and a journey of lifelong learning to raise the next generations of Amanda Gormans and let it begin today.
"For while we have our eyes on the future, history has its eyes on us" – Amanda Gorman
---