Alabama's Governor, Kay Ivey announced a new partnership for the Reach Out and Read Alabama program with the Alabama Department of Early Childhood Education, Alabama Medicaid Agency, and the Alabama Department of Public Health.
These state agencies are providing funding to Reach Out and Read Alabama to expand services to children living in Macon, Marshall, Monroe, Jefferson, and Randolph counties. These are the five pilot counties for the governor's Campaign for Grade-Level Reading that was initiated last July. Through the Reach Out and Read program, children in the pilot areas will receive their own brand-new books at each well-child visit, encouraging them to be seen by physicians on a regular basis.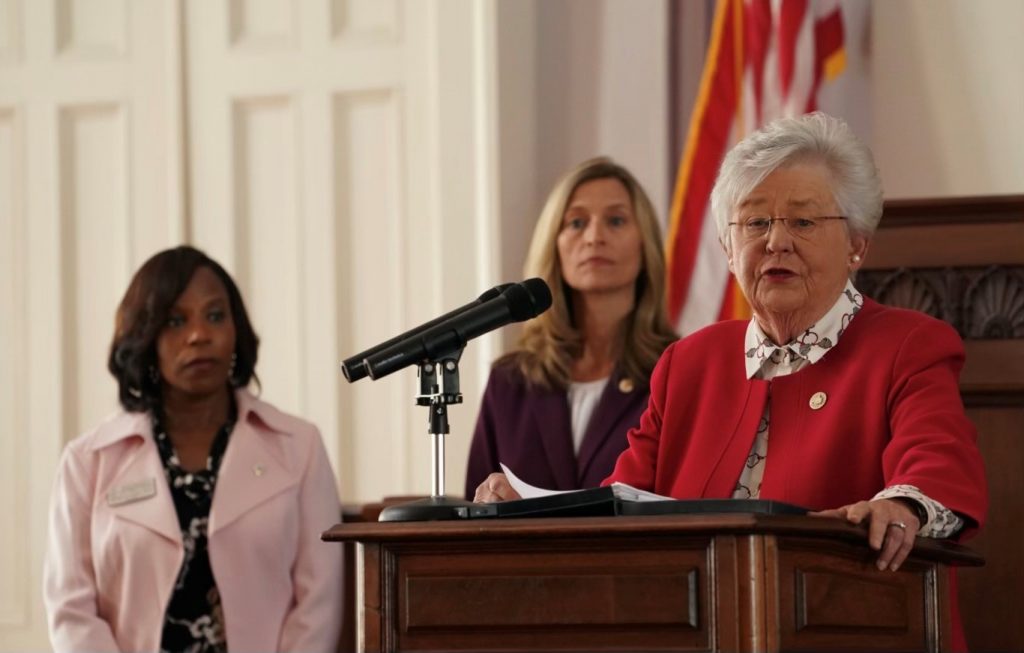 To read the full article, click here.
To learn more about Reach Out and Read Alabama, click here.