Reading diverse and inclusive books is a wonderful way to allow children to see themselves reflected, learn about other people and their experiences, imagine themselves in another place or time, imagine themselves in another person's experiences, recognize our similarities, and celebrate differences.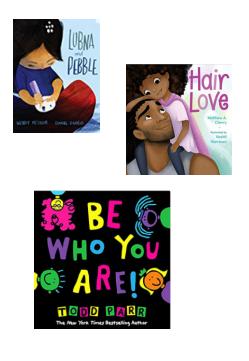 Reading is more than fundamental. It provides the opportunity to teach our children about kindness, compassion, and empathy for others and that diversity of stories matter. All kids should be able to see themselves as the stars of their own stories. As there is not one type of child, there should not be one type of story.
This list was created in collaboration between the American Academy of Pediatrics (AAP) Section on Minority Health, Equity and Inclusion, the Book List Committee of the AAP Council on Early Childhood, and the Reach Out and Read Book Committee. It features a sampling of our favorite titles to assist families in selecting books to share with their young children.
This list is available as a one page document of just titles or a multi-page list with book descriptions.
To learn more about our work, click here.