Reading oases are sprouting in the 11 highest-need zip codes in Miami-Dade County and across Broward County this year, where Reach Out and Read medical providers will experience no book distribution gap at our medical sites. Thanks to recent partnerships from the Frederick A. DeLuca Foundation and the A.D. Henderson Foundation, our medical teams in these counties now have an additional 47,500 books (in English, Spanish, and Haitian-Creole) to provide during well-child visits, ensuring we can deliver Reach Out and Read with fidelity to our evidence-based model.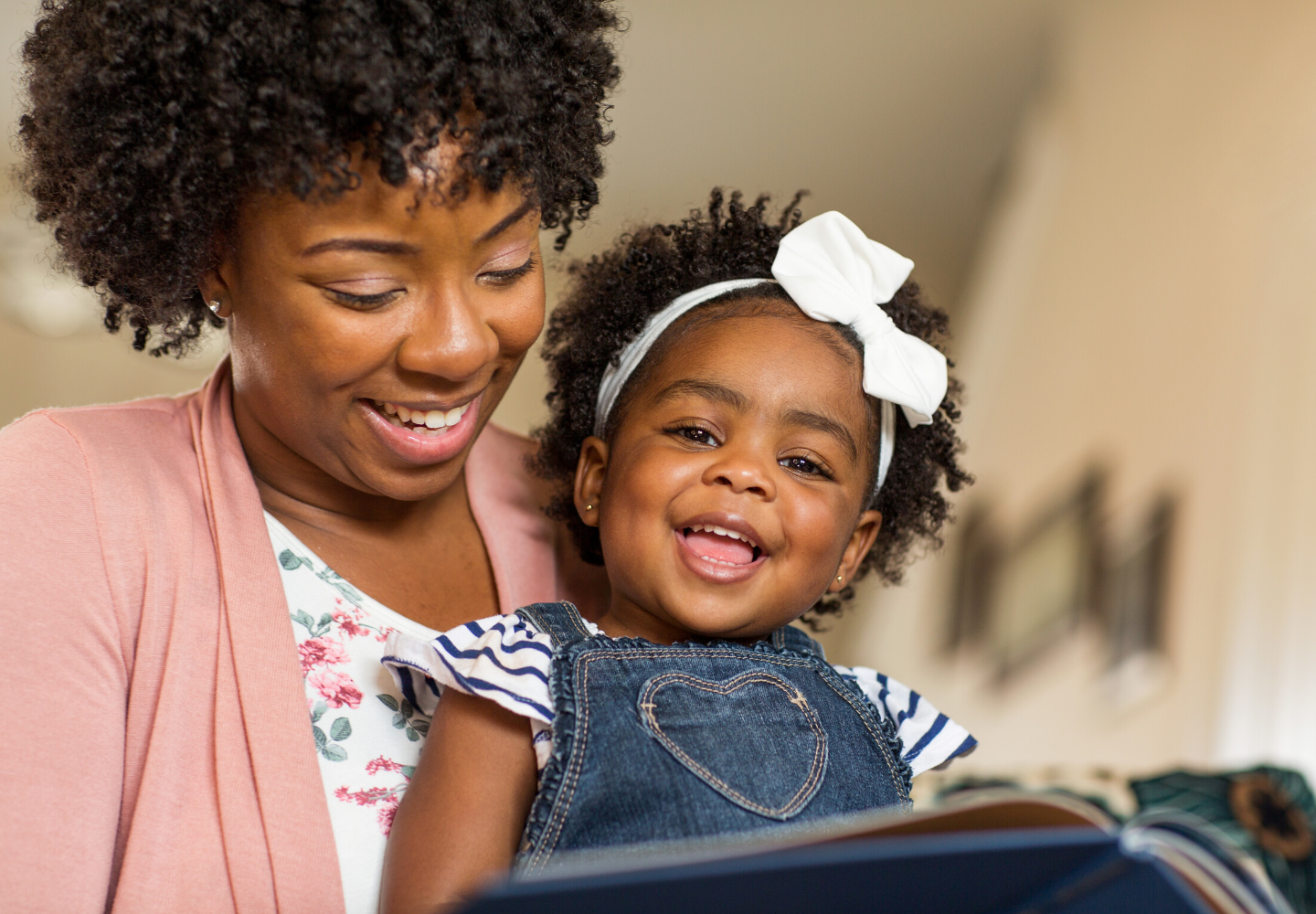 "Reading aloud to children during infancy supports cognitive development and strengthens parent-child relationships."
These contributions reinforce Reach Out and Read at the 162,700 well-child visits taking place at the medical sites in these counties each year, while also extending our model back into the first five months of life. At Reach Out and Read, we know that the relationships that we have in very early childhood shape the trajectory of everything that follows, and those who love and nurture us provide the foundation for a healthy and fulfilling life. With this project, we will deepen our engagement and support with the families we serve by extending our model back to birth when it is easiest to establish positive family routines.
Increasing the dose-effect of Reach Out and Read by four more visits starting at birth, we have an even greater opportunity to support parents in developing safe, stable, and nurturing relationships with their children. These positive relationships are not only foundational for healthy child development, but improve family resilience, support child perseverance through adversity, and help families to flourish.
By making sure that Reach Out and Read is delivered with fidelity at well-child checkups at our sites in Miami-Dade and Broward County, by piloting our birth to 5-months work only in Broward County, and by pre-and post- surveying participating medical providers and families, we are poised to collect powerful evidence on the outcomes of this pilot.
We focus our work where our intervention is most vital and impactful, where we reach Medicaid-predominant, underserved, and minority populations in the highest concentration. This has become more important than ever during this pandemic, when young children across South Florida have been made more invisible, but especially children who were already being underserved.
We recently heard from the provider at West Perrine Health Center, "The health benefits to young children are clear, reading aloud to children during infancy supports cognitive development and strengthens parent-child relationships, in addition to profoundly influencing language development through childhood. It also helps to create a bond between the child, parents and health care providers." By planting these reading oases, we are providing a foundation from which children and families thrive.