Reach Out and Read sits at the intersection of health and education and plays a unique and vital role in a public health framework that addresses the disparities in an existing continuum of family support. We have deep connections across the pediatric community, a model that supports a constructive relationship between clinicians and families and parents and children, and a public health framework that promotes safe, stable, nurturing relationships as a standard of care.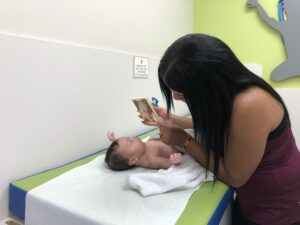 The Louis Calder Foundation is partnering with Reach Out and Read in Florida, Georgia, and New Jersey to implement our model beginning at birth. In these three states, we will incorporate four additional well-child checkups into our core model, and over the course of the two-year pilot, we will distribute 33,600 books during 33,600 individual well-child checkups. This will significantly increase the dose of our intervention at a time when families are most receptive to setting up new routines and when foundational patterns of engagement, bonding, and relationship-building are established.
"The research is clear," Amy Erickson, Executive Director of Reach Out and Read Georgia says, "What happens in the early months of a child's life has a lasting impact. The beauty of our intervention is that it takes place in a trusted setting between pediatricians and families. Pediatricians who participate in the Reach Out and Read program are trained to use the gift of a new book as a springboard for important conversations to take place with a parent and in later visits books serve as a developmental assessment tool."
Parents benefit from learning about the crucial role they play in their child's healthy development just through singing, talking, playing, and reading from birth. Research also shows that mothers during this time undergo neural changes that support positive adaptation to parenting and the development of mother-infant relationships. We seek to amplify our impact by reaching parents and caregivers right from the newborn visit, supporting them in their new role as parents or adjustments to a growing family, and encouraging them to establish routines that support positive parent-child interactions and establish the trajectory of a child's life.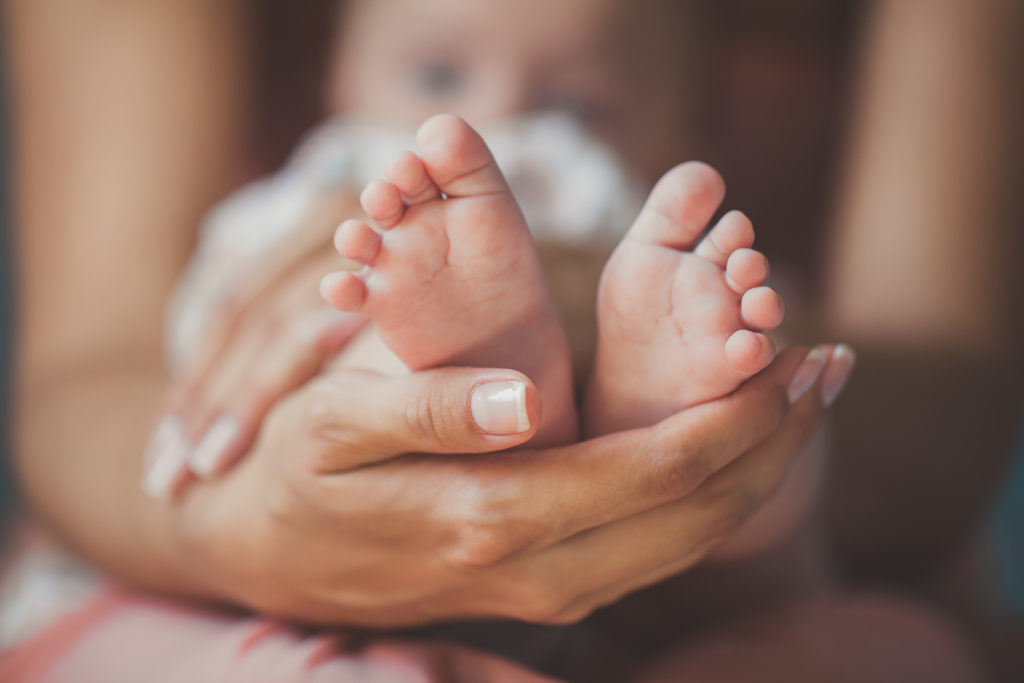 "When we dream big, we imagine a world where children are raised in loving home, with a community of caregivers – we want to be part of that community."
– Amy Erickson
Amy Erickson says, "When we dream big, we imagine a world where children are raised in loving homes, with a community of caregivers – we want to be part of that community. It is imperative that we roll back our model to begin intentionally supporting parents and caregivers at the very first visit to the pediatrician's office."
The relationships that we have in very early childhood shape the trajectory of everything that follows, and those who love and nurture us provide the foundation for a healthy and fulfilling life. With our Beginning at Birth project, we deepen our engagement and support with the families we serve by extending our model back to birth when it is easiest to establish positive family routines. Increasing the dose-effect of Reach Out and Read by four more visits starting at birth, we are taking advantage of an even greater opportunity to support parents in developing safe, stable, and nurturing relationships with their children. These positive relationships are not only foundational for healthy child development, but improve family resilience, support child perseverance through adversity, and help families to flourish.