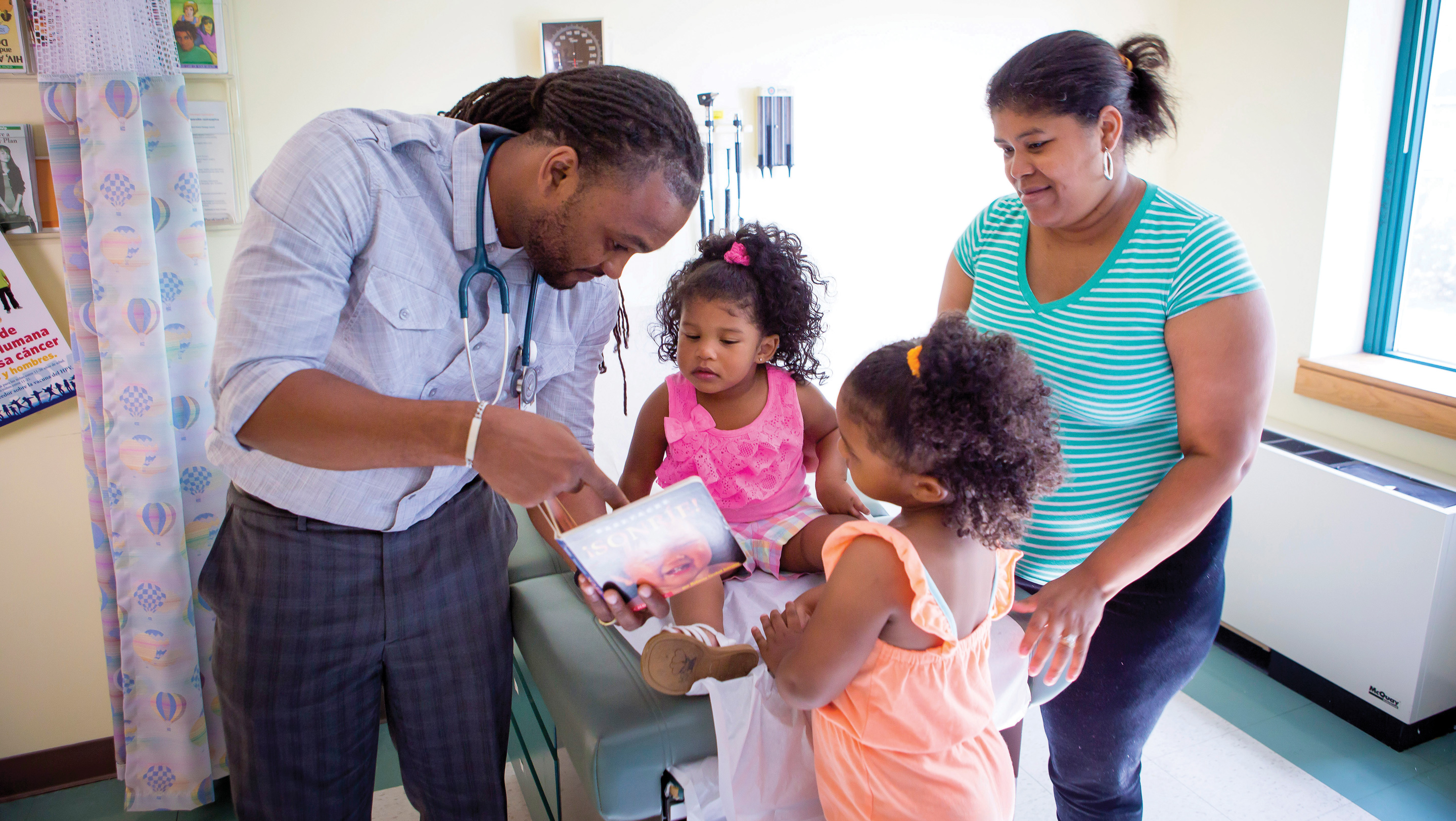 Reach Out and Read New Jersey
Reach Out and Read New Jersey
Reach Out and Read New Jersey serves babies, toddlers and preschoolers growing up in low-income communities in nearly 100 health clinics throughout the state.
Investing in Impact
With 97 program sites at hospitals, clinics and doctor's offices across New Jersey, we provide nearly 70,000 children and their families with free books and resources that promote early childhood literacy.
Our evidence-based model is backed by a large and growing body of academic research. We utilize the existing medical infrastructure, to encourage supportive, educational conversations with parents on the importance of reading aloud and the impact on children's brain development.
Our Program
Reach Out and Read New Jersey gives young children a foundation for success by incorporating books into pediatric care and encouraging families to read aloud together.
70,000
children served annually
82,000
books distributed annually
35% of children under the age of 6 in New Jersey live in low income families.
Reach Out and Read helps close the achievement gap for underserved babies, toddlers and preschoolers.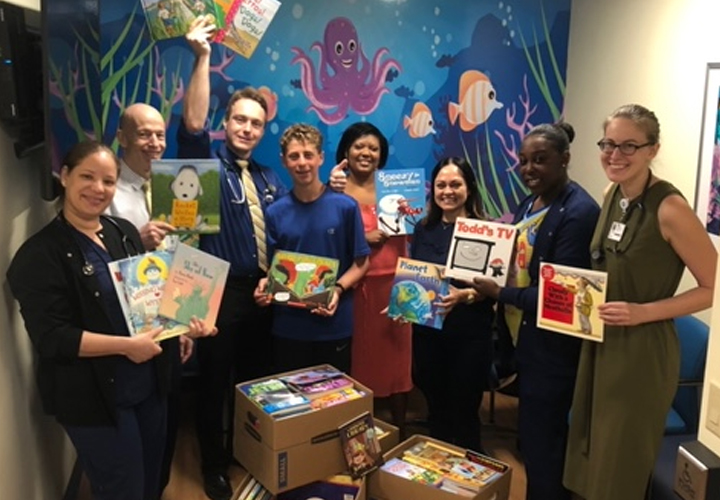 Get Involved
Reach Out and Read New Jersey is made up of dedicated and generous supporters and volunteers. We hope you will join us in making reading a priority for the children of New Jersey—whether by donating to the organization, volunteering or by starting a site at your own clinical practice, your contribution makes a difference.
The Power of Partnerships
Reach Out and Read is supported by hundreds of trusted doctors, residents, and medical providers across New Jersey who give their time, talents, and expertise to help prepare children living in low income communities for success in school and in life.
In addition to our medical community, we are extremely grateful for the committed community partners, foundations, corporations, and individuals that help us reach more children each year.
We want to hear from you!
New Jersey's Executive Director, Kim Byam, provides local leadership for all aspects of our program. Our Program Director, Alyssa Brunstein, works closely with all our medical providers and clinics throughout the state to ensure fidelity to the model.
New Jersey has two Medical Directors, Usha Ramachandran MD, FAAP and Mohammed Hussain MD, FAAP, who provide further direction and advocate for our families and for early literacy messaging being part of our existing healthcare infrastructure.