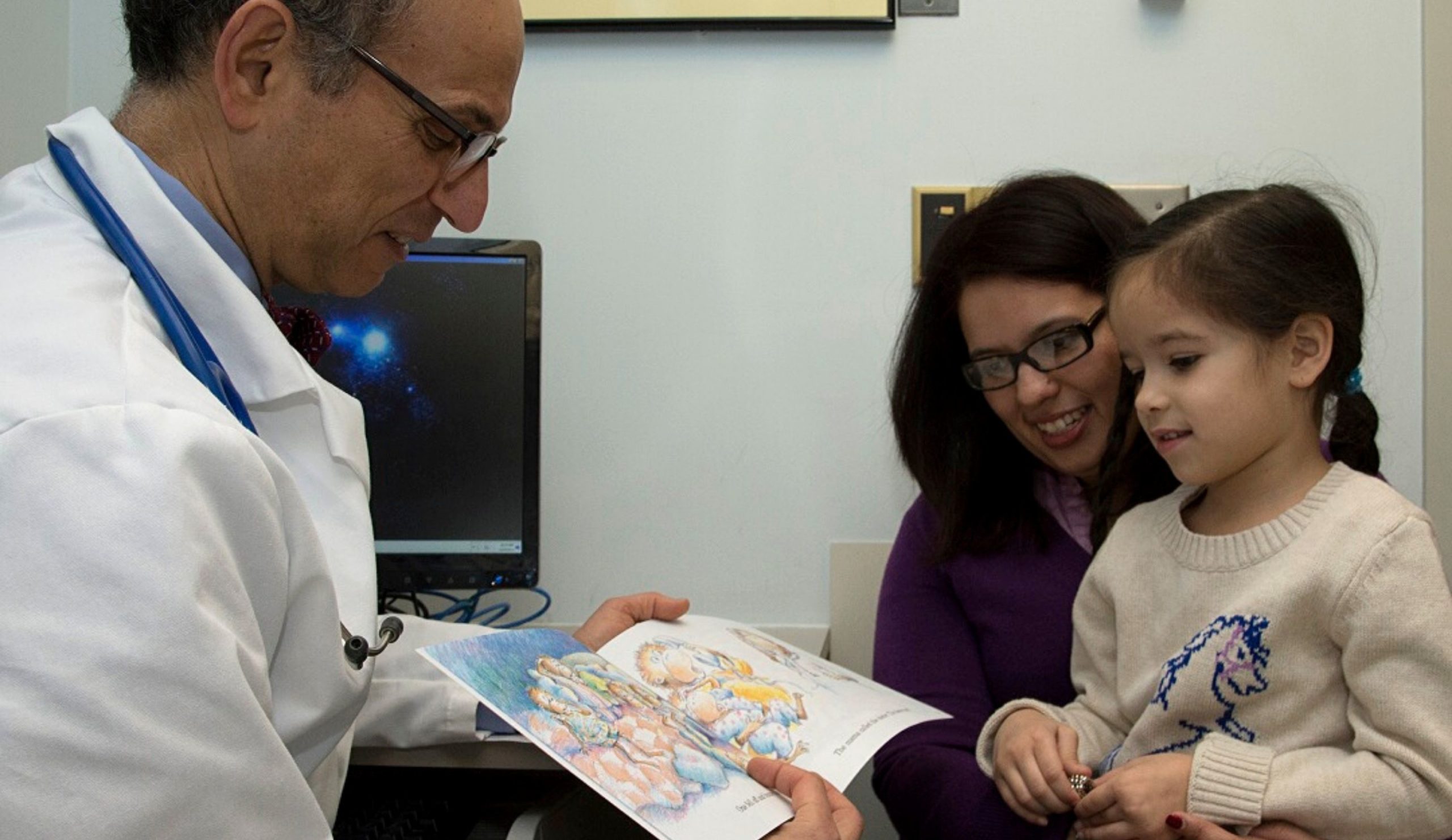 Reach Out and Read's two-generation intervention supports parent and child bonding, early brain development, and a life-long love of learning
Investing in Impact.
Reach Out and Read Ohio has been a pediatric primary care initiative since 1998. Together we advocate strengthening the connections between learning and health so that early in infancy, families start to support literacy, parent-child interaction, and healthy social-emotional development.
Our evidence-based model is backed by a large and growing body of academic research. We utilize the existing medical infrastructure, to encourage supportive, educational conversations with parents on the importance of reading aloud and the impact on children's brain development.
Our Program
Reach Out and Read Ohio promotes child development and health through well-child checkups in the existing medical system with an intervention that has the potential to reach all Ohio children.
189,000
children served annually
288,000
books distributed annually
"One in five Ohio children or roughly a half a million lives in poverty. Childhood poverty is connected to poor health and educational outcomes."
(Source: US Census Bureau)
Meet the Ohio Team
Ohio's program director, Lori LeGendre provides local leadership and administrates statewide literacy related initiatives. LeGendre provides direction and technical assistance to our independent regional and health systems team to support programs' efforts to reach a higher level of program quality.
Dr. Robert Needlman, MD, FAAP, Ohio's Medical Director is co-founder of national Reach Out and Read and Board Chair of Reach Out and Read Greater Cleveland. Dr. Needlman provides direction to our program and advocates about the importance of fostering a love of reading in the existing healthcare infrastructure, thus bridging the intersection between health and education. Dr. Needlman is the author of numerous studies on the efficacy of Reach Out and Read.
Our impact is significant and made possible through the hundreds of medical clinicians and staff across Ohio who implement our early literacy intervention voluntarily to the children and families under their care.
General Ohio Contact
Lori LeGendre, Ohio Program Director
Contact Lori LeGendre or 419.291.0038