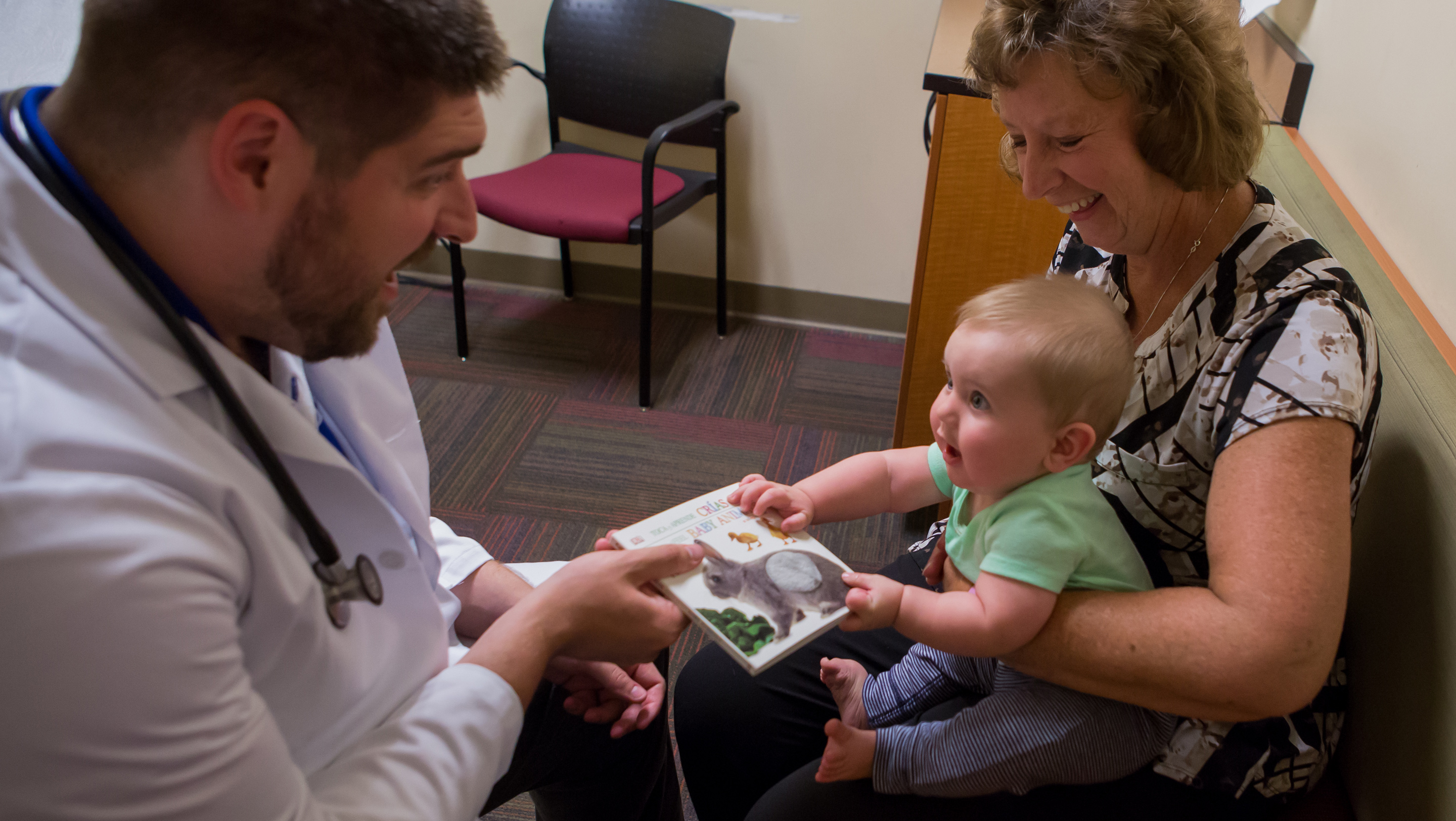 Reach Out and Read Oklahoma
Reach Out and Read Oklahoma
Reach Out and Read's two-generation intervention supports parent and child bonding, early brain development, and a life-long love of learning.
Investing in Impact.
With 100 sites at hospitals, clinics and doctors' offices across Oklahoma, we provide 67,000 children and their families with free books and resources that promote early childhood literacy.
Our evidence-based model is backed by a large and growing body of academic research. We utilize the existing medical infrastructure, to encourage supportive, educational conversations with parents on the importance of reading aloud and the impact on children's brain development.
Our Program
Reach Out and Read Oklahoma gives young children a foundation for success by incorporating books into pediatric care and encouraging families to read aloud together.
67,000
children served annually
83,096
books distributed annually
Books Build Better Brains.
Prescribe a book. Change a life.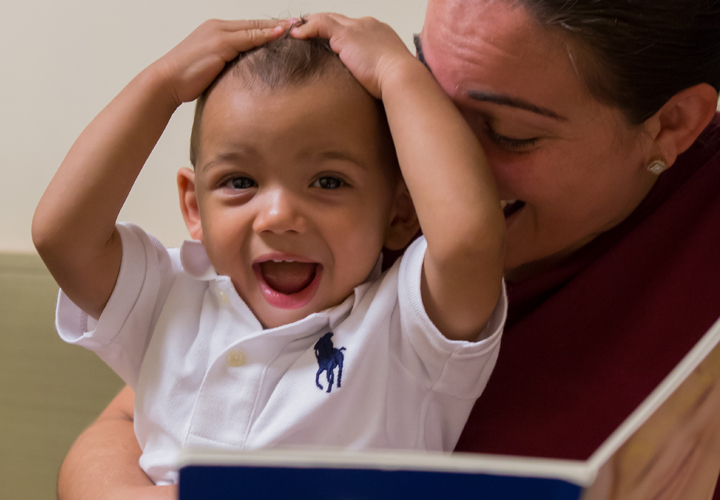 Get Involved
Reach Out and Read Oklahoma is made up of dedicated and generous supporters, volunteers, and advocates. We hope you will join us in making reading and strengthening parent engagement a priority for the children in our state—whether by donating to the organization, becoming a Book Buddy, hosting a book drive, volunteering, or adding Reach Out and Read as a standard of care in your clinic or community by becoming a partnering site, your contribution will make a difference.
The Power of Partnerships
Reach Out and Read is supported by doctors, nurse practitioners, and physician assistants, and other medical staff across Oklahoma who give their time, talents, and expertise to help prepare children living in low-income communities for success in school and in life.

In addition to our medical community, we are extremely grateful to the foundations, corporations, individuals, and families who give generously to our intervention. Reach Out and Read Oklahoma is funded in part by grants from Aetna, Arnall Family Foundation, Charles and Lynn Schusterman Family Philanthropies, Carolyn Watson Rural Community Foundation – an affiliate of the Oklahoma City Community Foundation, E.L. and Thelma Gaylord Foundation, Express Employment International, George Kaiser Family Foundation, Kirkpatrick Foundation, Love Meyer Family Foundation, Oklahoma Partnership for School Readiness, Oklahoma State Department of Public Health, Oklahoma State Medical Association Foundation, and the Potts Family Foundation, as well as donations through the Continental Resources Employee Giving Campaign. These partners ensure our medical champions positively impact families and their young children every day.
Reach Out and Read Oklahoma is proud of the many initiatives in which we are a key player:

Oklahoma Health Services Initiative

Partnership with the Oklahoma Health Care Authority and the University of Oklahoma College of Medicine, Department of Pediatrics for purposes of increasing the number of well-child visits and developmental screenings for SoonerCare members by expanding the use of the Reach Out and Read program.

Close window

Birth Through Eight Strategies for Tulsa (BEST)

A comprehensive, multicomponent initiative that focuses on child development and family engagement in the early years to help break the cycle of intergenerational poverty.

Close window

OK25by25

A nonpartisan collaboration of impassioned organizations focused on eliminating the conditions that are impeding our young children from becoming a successful workforce.

Close window
Meet Our Team
We want to hear from you! Whether you have a question about our intervention, would like to get involved, wish to donate books, or learn about our Oklahoma sites, we want to hear from you.
Our team is ready to answer your questions.