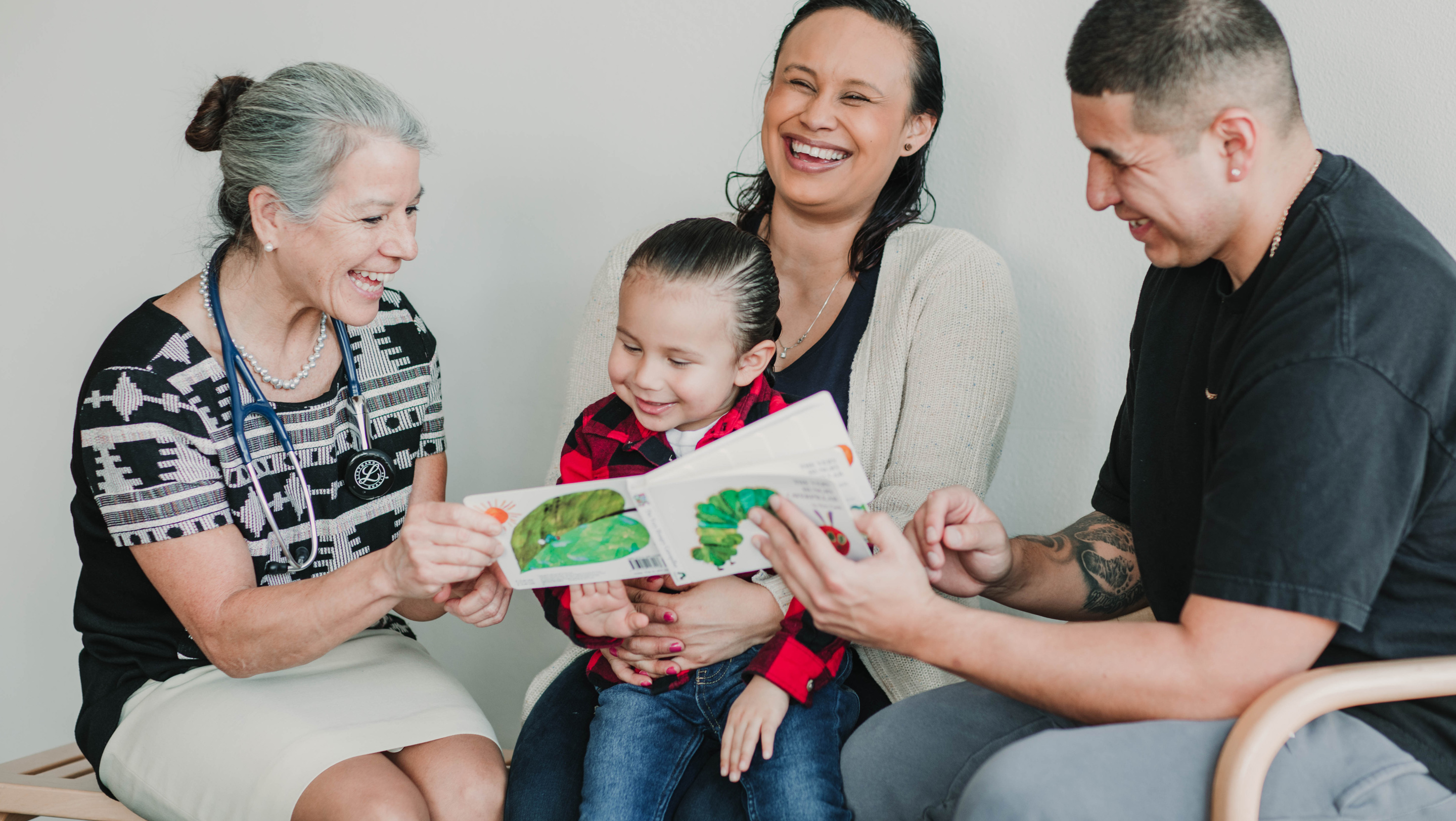 Reach Out and Read Oregon
Reach Out and Read Oregon
Reach Out and Read has been serving children and families in Oregon since 2012. By promoting reading aloud and positive, daily child-caregiver interactions, Reach Out and Read Oregon and its partner clinics are working to ensure that every child in Oregon has the foundation they need to succeed in life.
Join the Conversation
Subscribe to our newsletter to stay up to date on our work—and how you can help.
Investing in Impact.
Reach Out and Read Oregon currently serves 26 counties across the state of Oregon with plans to expand our reach to every corner of the state, focusing on rural communities and clinics who provide services to families covered by Medicaid.
Our Program
Reach Out and Read Oregon gives young children a foundation for success by incorporating books into pediatric care and encouraging families to read aloud together.
165,000
Well-child visits annually
154,000
Books provided annually
129,000 kids ages 0–5 live at or below 200% of the federal poverty threshold in Oregon.
Give the gift of reading aloud to a child in need.
The Power of Partnerships
ROR Oregon is grateful for the support it receives from Cambia Health Foundation and the important work they are doing throughout the community. The Foundation believes that:
Health disparities should not be inevitable. All people should have access to what is needed to live their healthiest lives. Cambia Health Foundation works to empower people and communities to achieve better health by investing in innovative ideas that promote primary care and prevention models focused on the whole health of individuals, families, and communities.
In these current, challenging times, Reach Out and Read Oregon is more important than ever. As this video explains, our program provides pediatricians and family doctors a valuable opportunity to address relational health, positive parenting and resilience during periods of calm as well as during ones of stress and instability. Handing out a book and observing how the parent and child interact with the book gives us a window into the relationship and environment at home. This can guide the provider in how to discuss and model positive parenting strategies, using the book as a tool for soothing and building language-rich interaction between caregiver and child.
We Want To Hear From You!