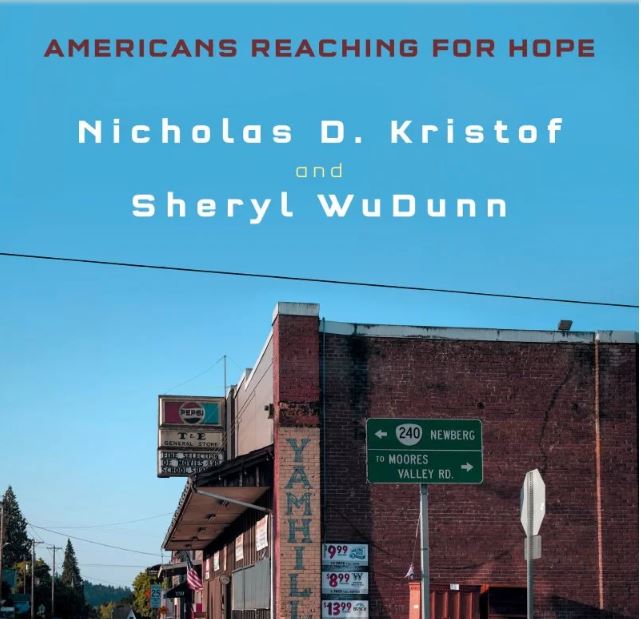 Time Magazine interviewed one of our favorite authors, New York Times columnist Nicholas Kristof on his newly released book, 'Tightrope'. Mr. Kristof and co-author Sheryl WuDunn report on the despair that many middle-class Americans have experienced over the past several decades.
Their reporting is wide-spread across the United States and despite the bleak outcome for many – there is hope. Mr. Kristof and Ms. WuDunn shine a light on the importance of investing in people with tested solutions that chip away at the foundation of the problems facing so many. The authors share, "The highest-return investment available in America today isn't in hedge funds or private equity, but in at-risk children. It's much easier to help a 3-month-old or a 3-year-old than a 13-year-old or a 30-year-old. Programs like Nurse-Family Partnership or Reach Out and Read help young children as their brains are developing. The results are outstanding."
To read the full article, click here.