The Clinton Foundation and Reach Out and Read were both established on the belief that everyone, no matter their background and means, deserves a chance to succeed. We are honored that our #ReadTogether project continues to be recognized and promoted as a way to support the community during the Pandemic by encouraging families to read aloud. The Clinton Foundation highlighted Reach Out and Read's #ReadTogether project as a digital volunteering opportunity to reach isolated individuals.
From children's authors like Peter H. Reynolds to community leaders like the First Lady of New Jersey, Tammy Murphy, friends of Reach Out and Read have come together to bring the joy of reading to your family's home and to promote the bonding and development that coincides with shared reading.
In the spirit of shared values, for the past five years Too Small to Fail, a main initiative of the Clinton Foundation, and Reach Out and Read have partnered in providing early literacy resources, tools, and support to families to set young children up with a foundation for success. Both organizations focus on the lifelong benefits of reading by promoting early brain and language development and supporting parents and caregivers across the country.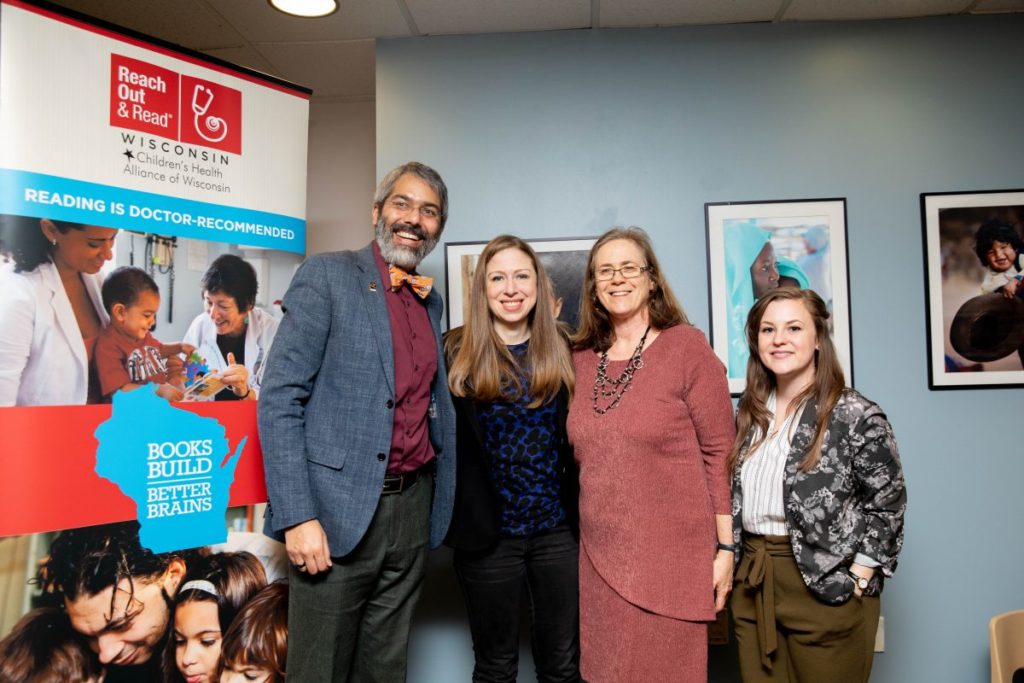 It's more important than ever for families—and especially young children—to build healthy routines that provide comfort and a sense of order when so much in the world seems chaotic. As we look to the future, Reach Out and Read will continue to seek out partnerships, like Too Small To Fail and the Clinton Foundation, that will help us reach and impact the lives of every child every day.
https://www.clintonfoundation.org/covid19/digital-volunteering