Reach Out and Read was honored to be chosen by the DaVita teammates for their annual giving program, DaVita Way of Giving. DaVita dialysis centers have donated millions of dollars to causes such as children's organizations, crisis centers, animal shelters, food banks and many more over the past years.
Please enjoy the feature article written by DaVita on why they chose to support Reach Out and Read. Thank you, Davita teammates!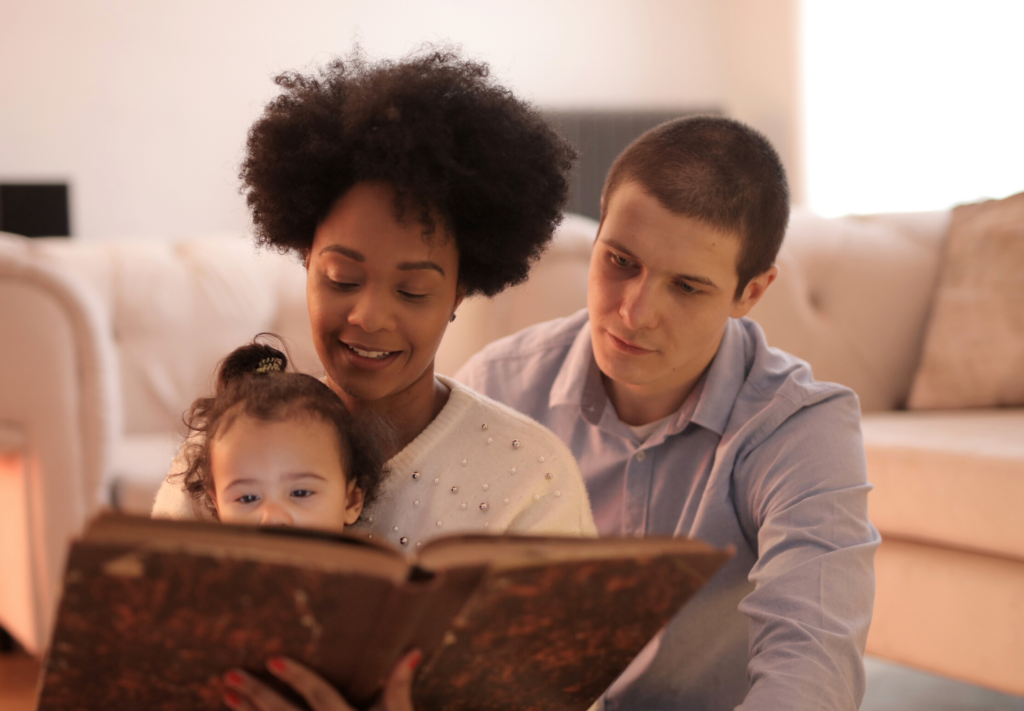 As we approach the holiday giving season, DaVita teammates reflect on the importance and impact of healthy communities.
At DaVita, we strive to be a community first and a company second. Teammates are encouraged to move beyond the dialysis center's walls and create a special place where ever they land. One opportunity that DaVita provides to teammates to do just that is through its giving program, DaVita Way of Giving (DWOG).
Through the program, DaVita dialysis centers have donated millions of dollars to causes such as children's organizations, crisis centers, animal shelters, food banks and many more. New this year, teammates had the opportunity to donate to one of three national organizations: The Arbor Day Foundation, The American Diabetes Association (ADA) and Reach Out and Read.
To guide its giving, DaVita asked its teammates to pick causes that mattered most to them. Each of the three national organizations were chosen based on the causes voted on by teammates – health equity, education and civic engagement.
DaVita Cypress Gardens Dialysis is one of 2,000 DaVita centers given the opportunity to participate in this year's giving program. Recognizing the impact COVID-19 had on education and school-aged children, the team chose to focus their giving around education and support Reach Out and Read.
During this unprecedented year, the country has grappled with a global pandemic and racial injustice, leaving many people searching for ways to connect with their peers and resources to guide conversations on difficult topics.
When the DaVita Giving Council announced that DaVita centers would have the opportunity to donate to one of three national causes, DeNysha Hobbs-Riggins, facility administrator at DaVita Cypress Gardens, began researching each organization. She found herself inspired by the resources Reach Out and Read provided families to facilitate discussion.
"What I liked about this program is that it provides the tools for parents to connect with children, sometimes before they can even speak and that was powerful to me," says Hobbs-Riggins.
She also took into account the effects the COVID-19 pandemic has had on education in her community.
"The experience of becoming a teacher may have been very new and difficult for parents during this time. Not to mention children having to adjust to a new learning environment and a new way of learning," she says. "We felt Reach Out and Read would provide the tools and support for both the parent/teacher and children/students to maneuver through the 'new norm' of education."
Through DWOG, DaVita teammates elected to donate more than $67,000 to Reach Out and Read. For every $1,000 donated, 10 children will be provided with five years of evidence-based, literacy intervention delivered during 14 well-child visits by providing books and tools parents need to be their child's best teacher.
"Daily shared reading not only develops critical early literacy skills, but also strengthens parent-child relationships, promotes positive social-emotional outcomes that contribute to academic success, and helps children cope with and become resilient to stress," says Brian Gallagher, CEO of Reach Out and Read. "The simple act of being read to on the lap of a loved one makes a world of difference in helping children feel loved and secure. Thank you for providing this support, especially during these unprecedented times when children and families need us more than ever."
A member of Hobbs-Riggins team experienced firsthand what it was like to become a teacher while being a working parent when her children's school moved to virtual learning. When this teammate learned the center would be donating to Reach Out and Read, Hobbs-Riggins said she expressed appreciation for organizations such as this that are providing assistance to parents and children during this time.
"The part of this program that touched me the most is the many parents – I have a full-time dad [on my team], too – and they are so intentional in giving support as far as what's going on in the world with COVID and racial injustice," says Hobbs-Riggins. "To give back and donate to [causes] that are helping with these issues is tremendous. I love that I work for a company that is so engaged and engages us in what it is that there vision and mission is."
DaVita is committed to engaging not only its teammates but its local communities in spreading ripples of citizen leadership through programs such as DaVita Way of Giving. To learn more about DaVita's community engagement efforts, please visit DaVita.com/CSR.