At 15, Kyliegh Curran is already an accomplished young actress starring opposite Ewan McGregor in the supernatural thriller, "Doctor Sleep," in 2019. Most recently, she has landed the lead role of Harper, a bright-eyed mystery-obsessed teen, in Disney Channel's first-ever time-travel mystery series "Secrets of Sulphur Springs," set to debut on January 15, 2021.
In addition to her successful acting career, she is passionate about empowering and inspiring young people as an early literacy advocate. Her journey with Reach Out and Read began in her home state of Georgia in 2019 where she was the invited guest at a "read aloud" event hosted by Reach Out and Read Georgia. Her generosity of spirit and connection with young book lovers made the event a fun time for all.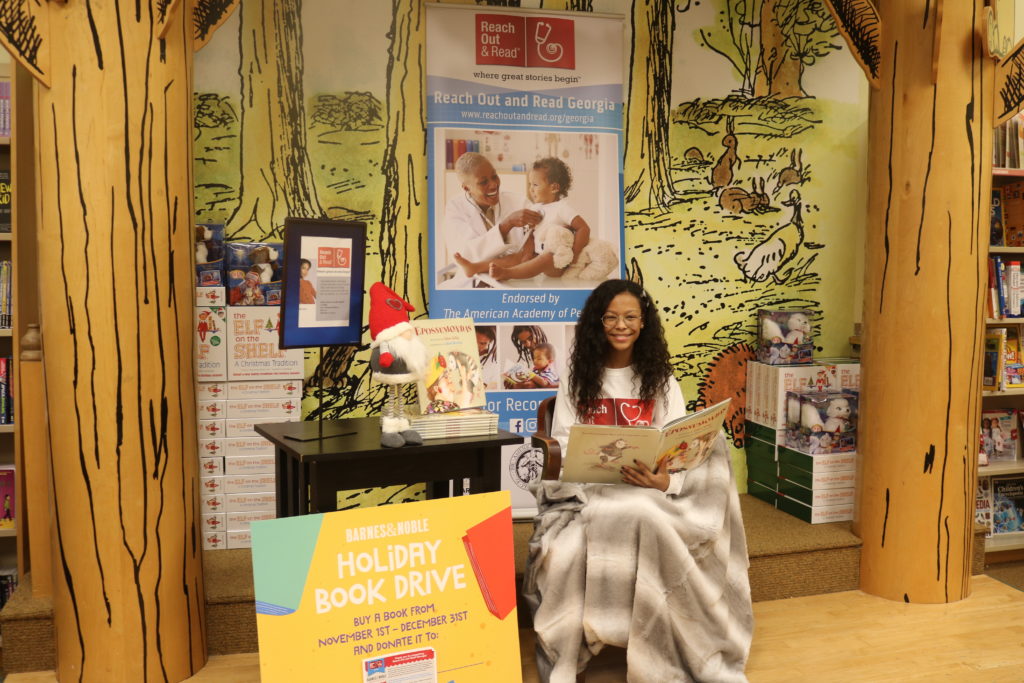 Kyliegh in 2019 reading to young book enthusiasts at the Barnes & Noble in Alpharetta, GA.
A passion for reading and love of the holidays inspired the creation of "Kyliegh's Favorite Holiday Books for Children." Reach Out and Read will host a countdown on social media of Kyliegh's list with her favorite book revealed on the upcoming #RORPodcast episode. Tune in on December 24 to hear Kyliegh read her family's favorite book of the season.
Reach Out and Read wants to thank Kyliegh and her family for their continued support and advocacy for early childhood literacy.
Follow the countdown of Kyliegh's Favorite Holiday Books on Instagram