Fifteen percent of young children are now diagnosed with a developmental disability. Young children with developmental disabilities benefit from heightened structure, clear expectations, and an array of services that were obstructed by COVID‐19. Increased difficulties for children, in turn, exacerbate parent stress, and quarantine also often means many parents not only serve as their child's teacher, but also as their child's special educator, social skills coach, speech-language pathologist, and behavioral therapist—sometimes with little support from professional helpers. During this pandemic, parents of children with developmental disabilities report higher levels of parental burnout and they perceive less social support than did parents of children without disabilities: more than three-quarters report that their child's services have decreased.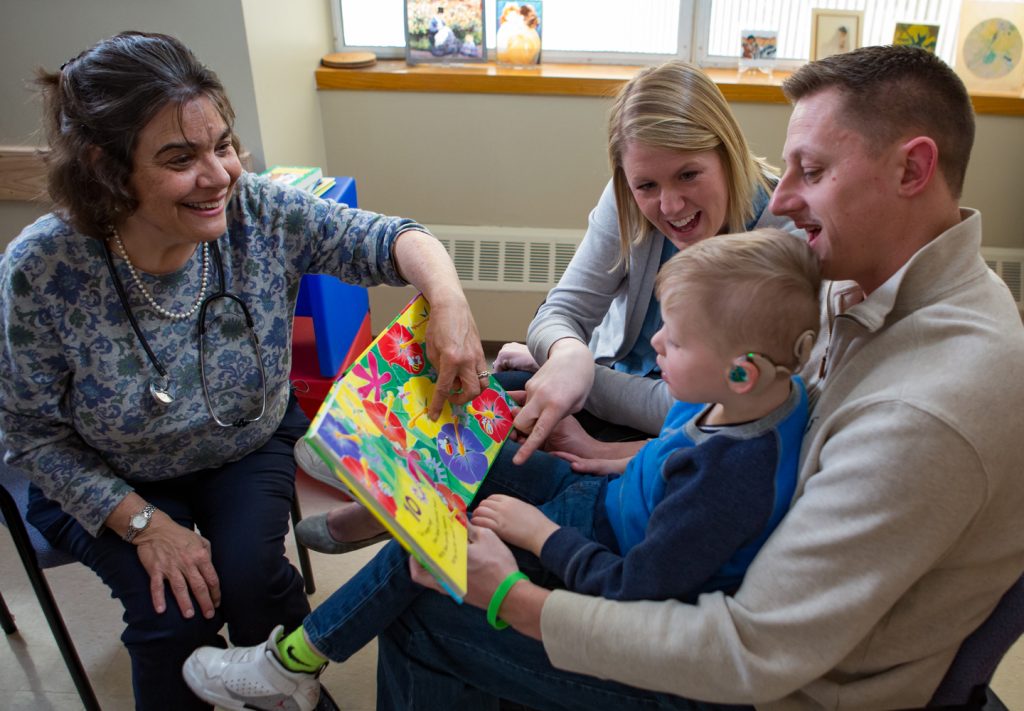 Three years before the start of the pandemic, Reach Out and Read started a partnership with the NCR Foundation that has transformed our capacity to specifically serve families with children with developmental disabilities, especially at this time. Dr. Monica Ultmann, Director of the Center for Children with Special Needs at the Floating Hospital for Children, the Reach Out and Read National team, and an advisory board of pediatricians and early childhood professionals undertook a 4-year process of planning, creating, piloting, and expanding a dynamic set of early literacy resources for the specific needs of the families we serve with children with visual impairments, hearing loss, attention deficit hyperactivity disorder, speech and language delays, learning style differences, developmental delays, autism spectrum disorder, and motor delays. The team created a robust and dynamic guide for providers and early literacy take-home resources for families. We also created a Continuing Medical Education-certified training, featuring videos modeling early literacy interactions with families with children with developmental disabilities; we routinely hear that these videos are valuable to our providers.
"Widespread development and behavioral screening in primary health care settings have led to an increase in infants and young children who are identified with various developmental issues at increasingly early ages. As a result, families are more frequently turning to providers for information and guidance," Dr. Ultmann says, "This project applies and adapts the Reach Out and Read model to address emergent literacy in infants and children with developmental red flags."
We are also extending these resources fully translated to our families nationwide (thanks to support from the John Alden Trust) in Spanish, Haitian Creole, Traditional Chinese, Vietnamese, and Cape Verdean Creole. Recent estimates suggest that Spanish-speaking families, for example, represent the fastest-growing population in autism spectrum disorder, and evidence indicates that US service systems may not meet the needs of Spanish-speaking children with developmental disabilities in terms of diagnosis, treatment, language proficiency, and stigma and discrimination. At Reach Out and Read, we are deeply committed to meeting the needs of our families no matter their specific circumstances, and extending this initiative to families that speak these five other languages is part of our larger commitment to equity and diversity.
To ensure high-caliber program delivery (including the elevated book costs for Stroller Strap Books or E-Z Page Turners), we ongoingly seek funding from a variety of sources to deliver this initiative on a local level. If you would like to work with Reach Out and Read to serve families with children with developmental disabilities, visit our Partner page.