Amerigroup Tennessee, a leading managed care provider of health benefits for Tennessee residents who participate in the state's Medicaid programs, and Reach Out and Read are joining forces to enhance childhood literacy and foster the emotional, cognitive, social, and biological functioning of children throughout the region. Amerigroup has a longstanding commitment to improving the health of Tennessee communities and addressing the complex and interconnected factors such as education, food, housing, and social and financial circumstances that shape health.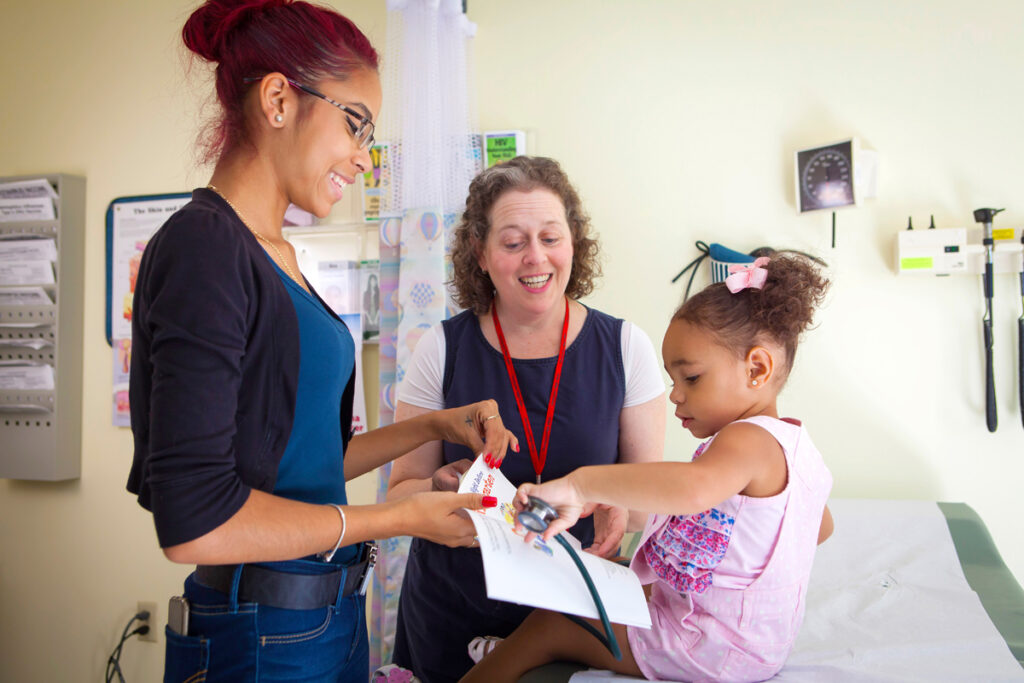 Amerigroup's $30,000 gift will be used to support Reach Out and Read's evidence-based intervention, which is proven to help mitigate the effects of the Social Determinants of Health (SDOH) through literacy promotion for underserved communities and improve long-term health outcomes for children. The SDOH are the conditions under which people are born, grow, live, work and age.
"The Reach Out and Read intervention is based around a simple yet powerful model of prescribing shared reading to foster positive, language-rich interactions between parents and children beginning at birth. The intervention leverages the period of rapid-fire neurological development from birth through age five when young children build the skills and emotional connections that set the stage for school readiness, emotional maturity, and physical and mental health," said Brian Gallagher, Chief Executive Officer, Reach Out and Read.
Reading, singing, and spending time together is a way to foster safe, stable, and nurturing relationships, which are proven to mitigate the short and long-term consequences of SDOH. Families significantly influence the promotion of protective factors like these, so Reach Out and Read pediatricians teach families about how close, loving relationships support their child's ability to thrive.
Reach Out and Read currently serves over 3,000 children and families from four clinical locations in Memphis, TN, distributing over 4,000 new books annually during pediatric well-child visits. With Amerigroup's generous $30,000 investment in Memphis, Reach Out and Read will be able to improve its program quality and delivery and strengthen its impact on the children and families participating. Reaching children from birth is a prescription for success.
Amerigroup Tennessee helps improve healthcare access and quality for more than 460,000 Tennessee residents who participate in the state's various Medicaid programs. Amerigroup serves Tennesseans by developing and delivering innovative care management programs and services. Amerigroup Tennessee members are assured care that is not only accessible but also accountable, comprehensive, integrated, and patient-centered.