The Bay Area is a place of extreme inequality; the likelihood that a child will experience success varies dramatically by zip code, income level, and race/ethnicity. To give every child a chance for success, Reach Out and Read is proud to have been an integral part of the Bay Area's early health and development efforts for over 20 years. Today, Reach Out and Read is a part of more than 300,000 well-child visits annually at 161 clinical locations across the region.
"Reach out and Read is one of the most important tools I have. Patients know and look forward to receiving a book and the providers use the book to engage the child and family and to help with the developmental assessment. The book and guidance opens the door to discuss all aspects of preventative health starting with the connection between literacy and lifelong health."

Dr. Gena Lewis at UCSF Benioff Children's Hospital Oakland Primary Care has been incorporating Reach Out and Read for 25 years.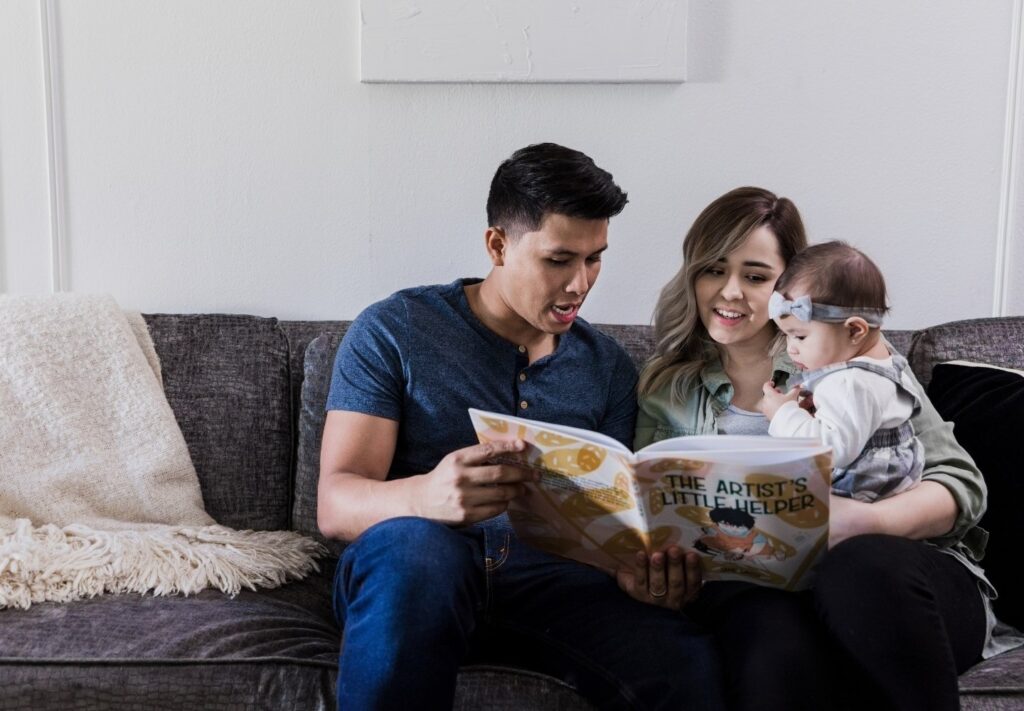 While we have impressive reach in the Bay Area, clinics currently deliver the model independently with no local staff to support program implementation. Experience throughout our affiliate network has shown that a local staffing infrastructure leads to high-quality program delivery and impact.
We are excited to share that we are expanding Reach Out and Read in the Bay Area and are actively searching for an Executive Director to lead these efforts. The affiliate will support the 12 counties of Alameda, Contra Costa, Marin, Monterey, Napa, San Benito, San Francisco, San Mateo, Santa Clara, Santa Cruz, Solano, and Sonoma. With an affiliate, for the first time, Bay Area clinics will receive targeted programmatic support from Reach Out and Read staff.
The Reach Out and Read national office has made a lot of progress to get to this point. We secured seed funding from the Lisa and Douglas Goldman Fund in 2020 to hire a Bay Area based Strategic Consultant, with who we have been working closely for almost a year now to build a strong base of support in the region.
We have assembled and convened a dynamic Bay Area Advisory Board to support the new affiliate, made up of a diverse group of early health and development leaders, including pediatricians like Dr. Lewis. She says, "Local affiliate support will allow for concentrated fundraising and a steady book supply, keeping Reach Out and Read alive and active in the Bay Area. I want all pediatricians to benefit from the program and to have the tools to make literacy promotion part of every pediatric preventative visit."
We recently received a competitive early impact pilot grant from the Overdeck Family Foundation, a significant national early childhood funder, to support our regionalization efforts. A portion of this grant will support the Bay Area affiliate launch, enabling us to hire a founding Executive Director. As we look towards the fall, we are recruiting a local, high-caliber Executive Director to lead the new affiliate.
This is an exciting time for Reach Out and Read in the Bay Area, and we know that we can make an even more significant impact on children and families served with a stronger local connections, making sure each child is set up with a foundation for success from birth.