Reach Out and Read in Oregon and Washington have unified regionally as Reach Out and Read Northwest. With more than 400,000 well-child visits in the Northwest provided annually, the leaders in the Pacific Northwest have come together to share resources and serve more families with greater efficiency. This unification recognizes the ways in which Northwest states function as a broader community collaborating to provide more equitable access to healthcare and improved outcomes for all.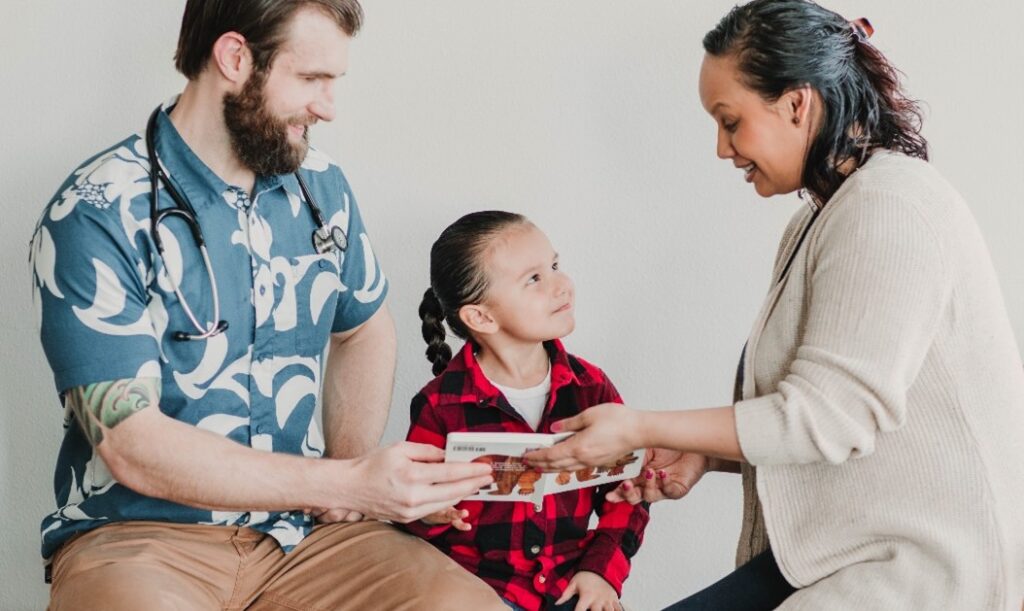 Reach Out and Read Northwest partners with healthcare systems and organizations that serve families and communities across state lines. Both Reach Out and Read affiliates currently serve families in rural and urban areas and focus and prioritize partnerships with clinics that serve families who have been historically marginalized by the educational and health system, including Indian Health System clinics, federally qualified health centers, and public health clinics, and private pediatric clinics.
A long-standing collaboration
Reach Out and Read Northwest supports a long-standing and vibrant collaboration with Yakima Valley Farm Workers Clinic (YVFWC), a healthcare system with clinics serving families in both Washington and Oregon. 
Juan Ramirez, Health Systems Coordinator of YVFWC reports, "The regionalization of Reach Out and Read's WA and OR operations has resulted in improved coordination of the program. This unified strategy allows us to be more consistent across the organization and enhances communication between the Reach Out and Read program coordinators across the YVFWC network, and the Reach Out and Read Regional Program Director. It has been great working with the Reach Out and Read Northwest team and this new coordination model is exciting work for us." 
With the ongoing support of individuals, foundations, and partnerships with Oregon and Washington state governments, Reach Out and Read has expanded its reach in the Northwest, deepening the program's delivery. Ensuring more families receive the foundational relationship support critical to the health and well-being of a child's development.

As they look to the future, Reach Out and Read Northwest is poised to grow sustainably while delivering the highest level of program services backed by evidence-based research and methods. Reach Out and Read's commitment to positively affecting the trajectory of a child by encouraging high-quality care in the early years will lead to children being more ready to learn in school and on the road to becoming their best selves.