Native Americans have endured a history of violence and displacement. That history helped drive American Indian/Alaska Native (AI/AN) children today to have the lowest high school graduation rates and college entry rates of any minority group in the U.S.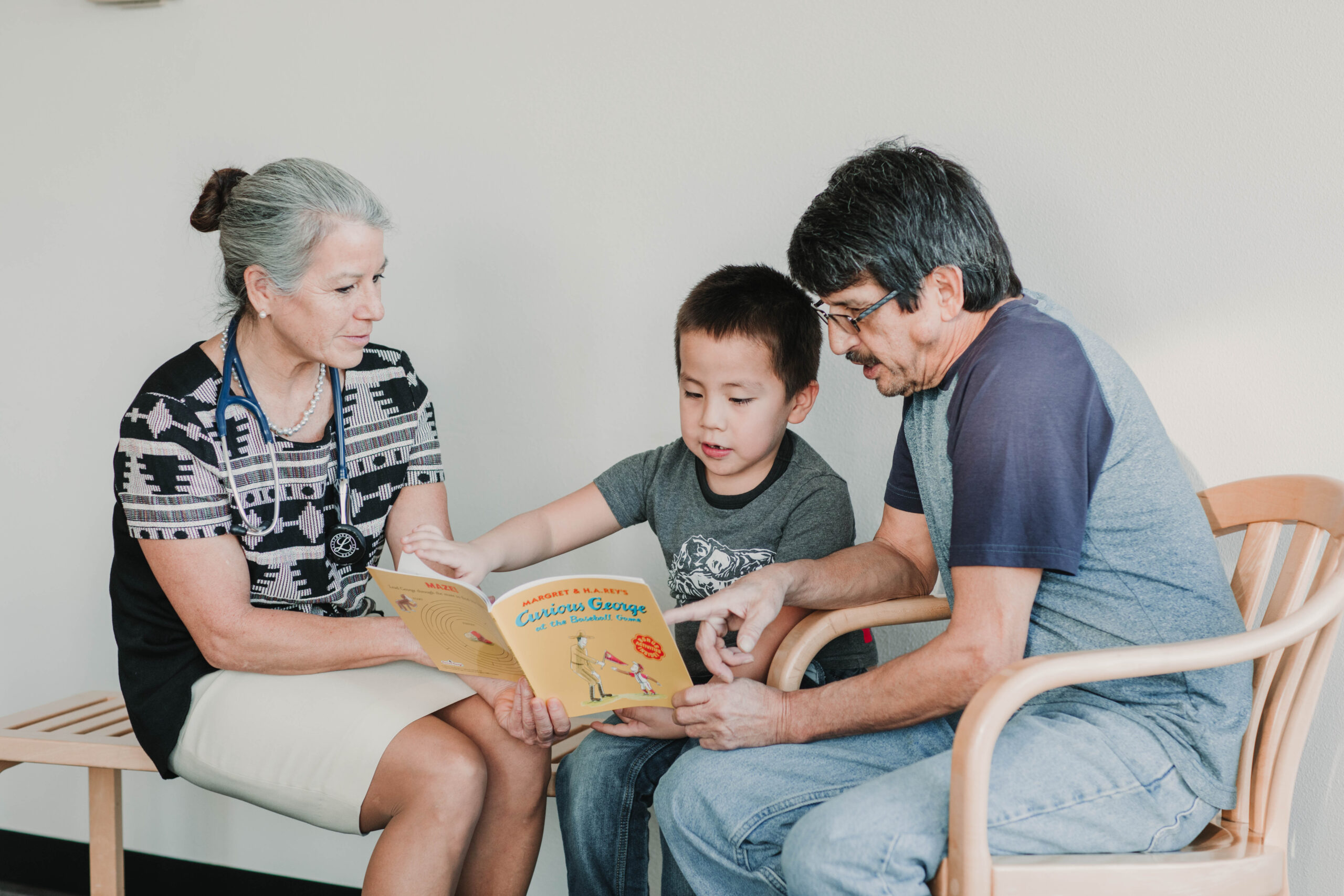 The delivery of Reach Out and Read at our 222 AI/AN medical sites (where we serve children at 133,500 well-child visits a year) hits an intersection of alleviating health disparities, addressing social justice, and providing a pandemic response. Moreover, because we work within the preexisting medical system, we thrive at providing our early literacy prescription to traditionally hard-to-reach populations, including children from rural and indigenous families. 
At Sacred Peaks Health Center in Flagstaff, Arizona, Dr. Jane Oski writes, "Families new to our clinic are always thrilled to learn that we are a Reach Out and Read provider. Since we are an urban Indian Health clinic and can provide some books specific to our dominant tribal languages (Navajo and Hopi), families pass the word to other tribal members in the greater Northern Arizona region. This "word of mouth" helps ensure that our eligible patients receive timely immunizations and appropriate and culturally responsive care and education."
Bilingual Ojibwe Language Book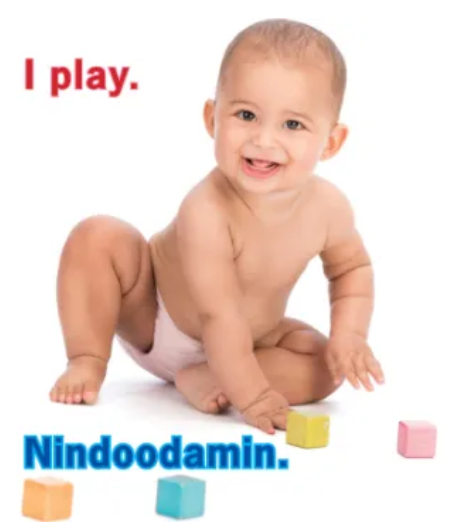 Medical providers trained in the Reach Out and Read program will give these books and developmental coaching to young children and their families during regular well-child visits. With an increasingly diverse selection of bilingual and non-English books available to our clinics, we seek to equip families better to learn their preferred language at home and let every family know they are welcome and valued in their communities. For example, Reach Out and Read Minnesota recently commissioned a new bilingual Ojibwe translation of the book My Day by Rhea Wallace, which is now available for our clinics. The book aims to teach simple words and phrases to young children, such "I eat," niwiisin, and "I play," nindoodamin, in both English and Ojibwe. Supporting Native American Heritage and promoting equity is something we strive to do year-round.
To learn more about our efforts and the American Indian/Alaska Native (AI/AN) Initiative, click here.