In 2020, due to more than two years of non-reporting and a lack of book funds for well-child checkups, UNHS-Montezuma Creek Clinic, UNHS-Blanding Family Practice, and UNHS-Monument Valley were deactivated as Reach Out and Read sites. However, with a new partnership from Mankind Is My Business (MIMB), we have reactivated and reinvigorated our pediatric-early literacy work at more than 3,600 annual well-child checkups and brought Reach Out and Read back to Utah for American Indian families.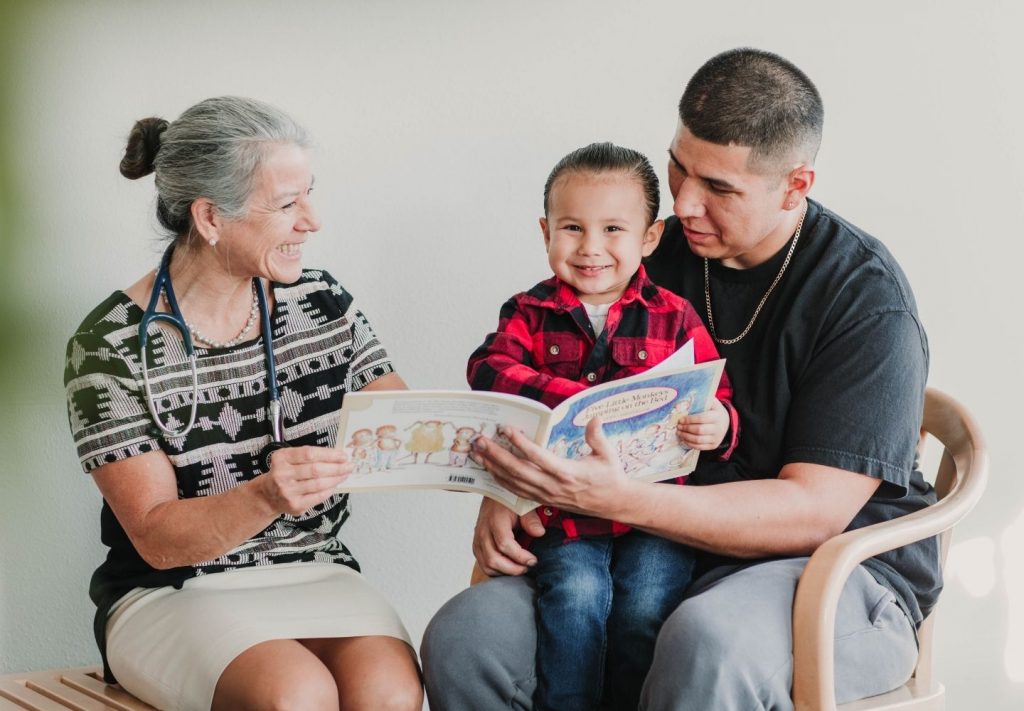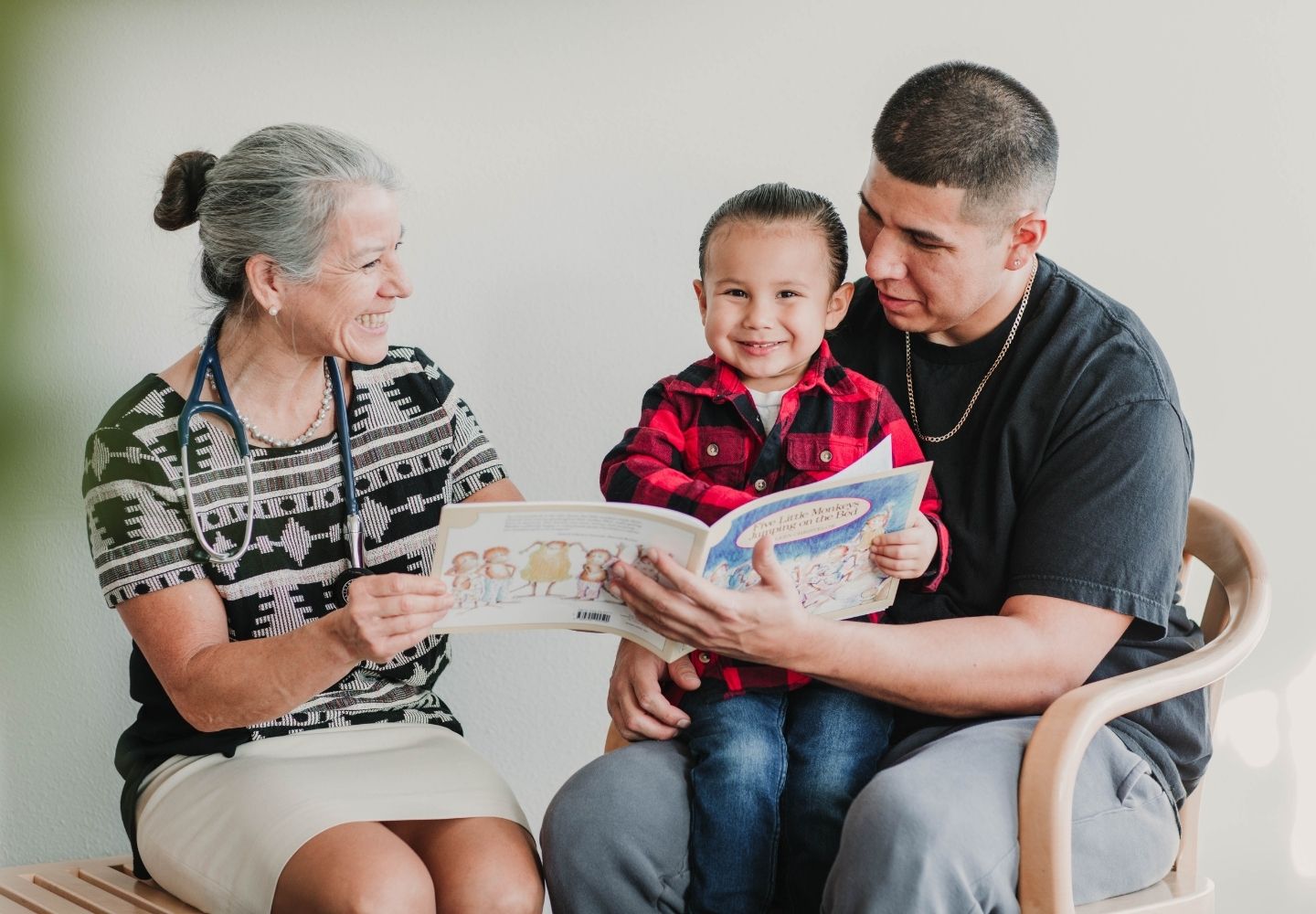 After the first year of this project, we heard from Kori Keylon, a Physician Assistant in Montezuma Creek, that their providers loved distributing the beautiful books purchased through this partnership. Many of those books were bilingual in Navajo and Keylon says they demonstrated mindfulness toward the needs of their community. She said, "It is a privilege to increase access to books in our communities and homes at a young age. Parents and children appreciate it and look forward to their visits to receive the newest books. It is an amazing and generous program that continues to help us interact with our patients and members of our community in healthy and happy ways."
The partnership in Utah with MIMB continues as we also now expand this project into Montana and Wyoming. In Montana, for example, we are also now reactivating four Reach Out and Read sites. Lori Byron at Crow/Northern Cheyenne Hospital writes that this partnership will be integral to their program. She says, "We were the first Reach Out and Read in Montana, the first in Indian Country, and I have been running this (and funding most of it) for 23 years or so. But we did not have the ability to self-fund it any longer. I am overjoyed that this will be continuing!"
The delivery of Reach Out and Read at our 219 American Indian and Alaska Native sites (where we serve children at 126,478 well-child visits a year) hits an intersection of alleviating health disparities, addressing social justice, and providing a pandemic response. Because we work within the preexisting medical system, we thrive at providing our early literacy prescription to traditionally hard-to-reach populations, including children from rural and indigenous families. Reach Out and Read is a crucial source for high-quality inclusive, and diverse children's books that are so important for pediatric clinicians to share with their patients and families in combating the public health crises of racism and poverty. Books serve as mirrors to children, providing reflections of themselves and windows, letting them see others and their experiences from a young age.
Reach Out and Read seeks to be culturally responsive in the delivery of our early literacy program so that we support the unique needs of families from diverse backgrounds. Although the basic framework of the intervention is consistent, our providers are trained to adapt the model to address each family's cultural experience, including race, ethnicity, language, religion, and income level. A new policy statement from the American Academy of Pediatrics offers guidance for tackling inequities in health care for American Indian and Alaska Native children, including using Reach Out and Read to promote literacy. "We ask that this policy statement be used to support and advocate for improved health outcomes and the well-being of children and youth from all tribal and urban AI communities," the authors write. "Many solutions to the problems illustrated below can be found within these very communities."