Three Reach Out and Read alumni were recognized as district winners in the Young Georgia Author Contest. The purpose of the writing competition sponsored by the Georgia Language Arts Supervisors and the Georgia Department of Education, is to encourage students to develop an enthusiasm for and expertise in their writing and to recognize student achievement in arts and academics. The three ROR alumni district winners represent 50% of all the elementary school recipients who won the competition. All three students received books through the Reach Out and Read Program.
Dr. Sylvia Washington, a ROR Provider in Georgia shares, "The Reach Out and Read Program is a great resource in our community where 100% of my patients receive a book at each checkup from 6 months to 5 years of age. As a pediatrician in the Rome Community since 2013, I have noticed that my patients who received early literacy education and books do extremely well in school. I am proud of my patients who are Young Authors in Floyd County."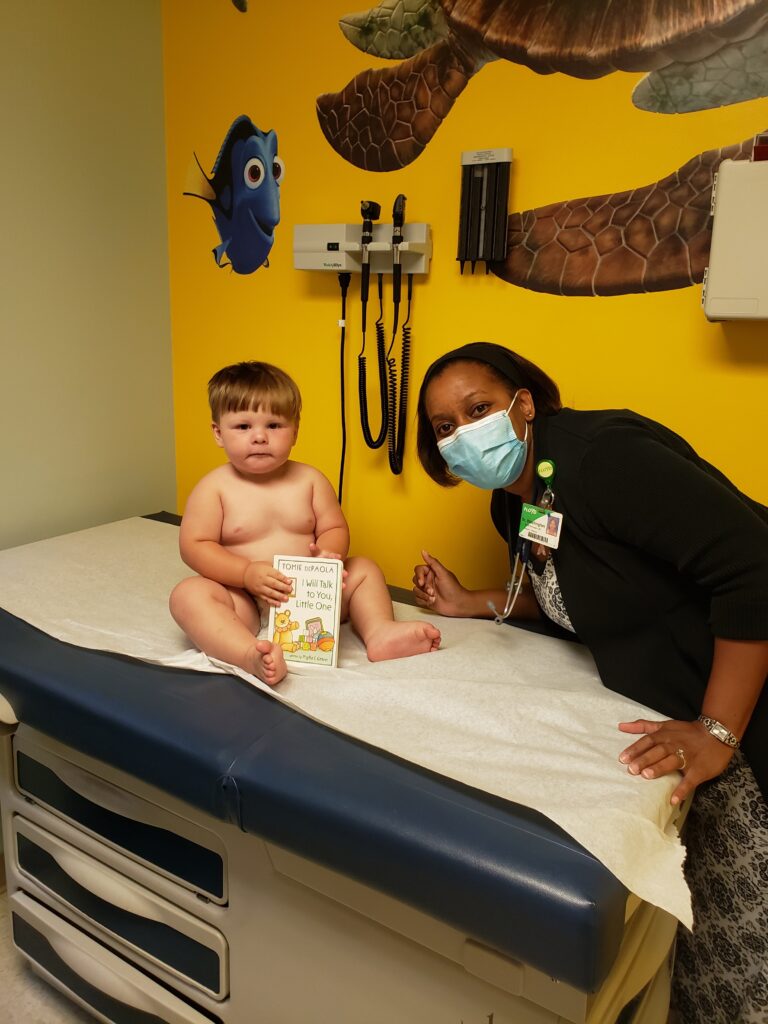 Reach Out and Read is supported by hundreds of trusted pediatricians, residents, and medical providers across Georgia who give their time, talents, and expertise to help prepare children living in low-income communities for success in school and in life.