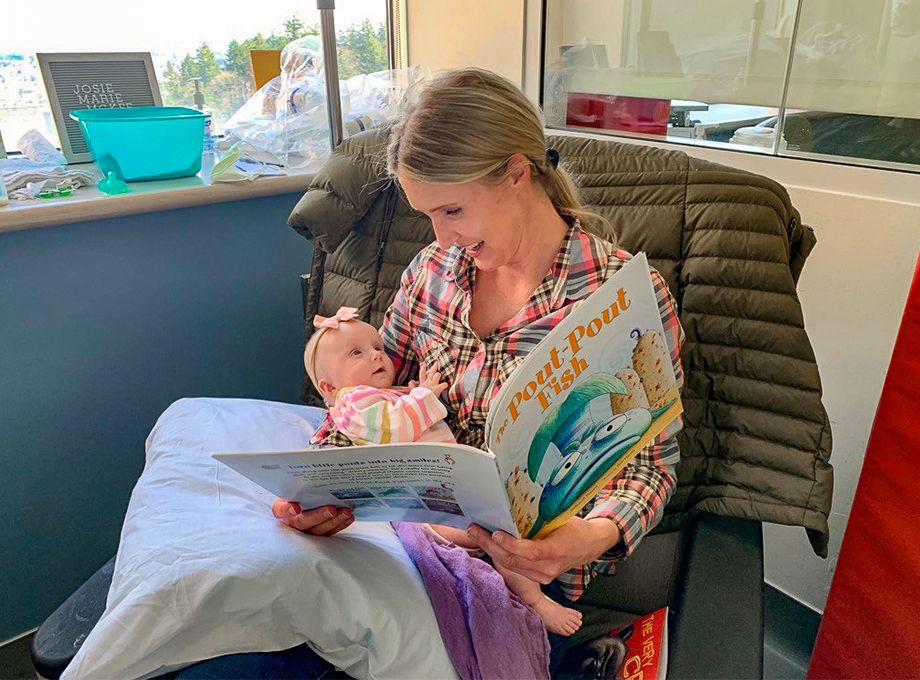 (OHSU News)
August marks one year since the implementation of OHSU Doernbecher Children's Hospital's Reach Out and Read NICU Program.
The American Academy of Pediatrics recommends shared reading beginning at birth. Research shows that reading with children promotes brain health and supports cognitive, social and emotional development. Reading also facilitates parent-infant bonding and provides an opportunity for parents to create meaningful, positive experiences with their child.
OHSU implemented Reach Out and Read in outpatient settings many years ago, offering books to children during routine wellness visits. Seeing an opportunity to also provide Neonatal Intensive Care Unit, or NICU, infants the benefits of reading, Catherine G. Caruso, D.O., neonatologist and assistant professor of pediatrics in the OHSU School of Medicine, worked with the Reach Out and Read program to adapt the program for the NICU. The NICU provides care for premature and critically ill newborns who are often at risk for developmental delays, which shared reading may help reduce.
Read the full story in the OHSU News here.
(Photo courtesy of Christine McKee)