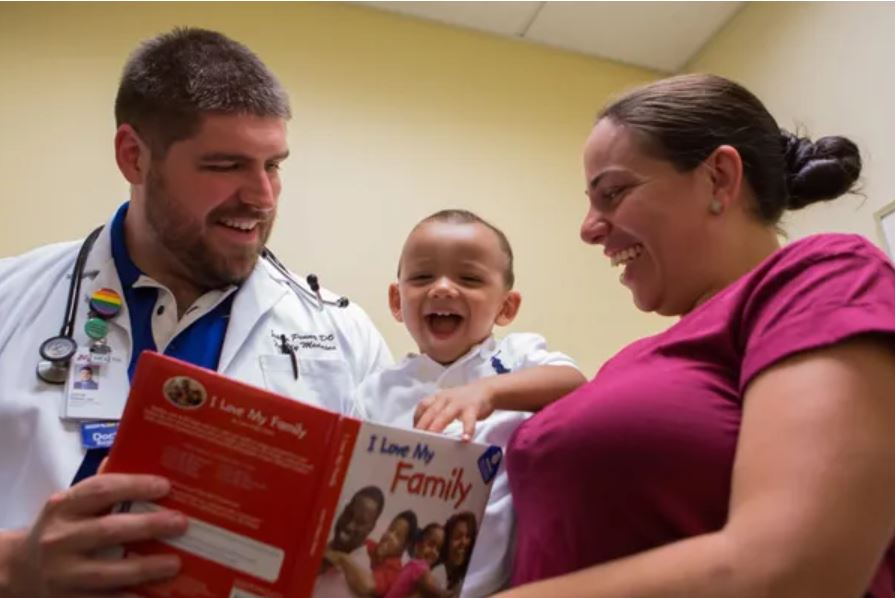 (Upstate Parent)
Mary Margaret Flowers doesn't know that the board books she loves are helping her develop language and so much more. But her mom, Betsy Flowers, does. At just 20 months old, Mary Margaret is already part of an important partnership between parents and healthcare providers through the nonprofit Reach Out and Read.
A new peer-reviewed study in "Academic Pediatrics" demonstrates the impact of the national program in which medical providers caring for children offer guidance to parents and caregivers about the importance of reading aloud. The research shows that parents and caregivers exposed to Reach Out and Read are significantly more likely to read with their infants and young children every day and to use books to better engage with their young children.
Read the full story in Upstate Parent here.
(Photo credit: Jessica McDaniel)