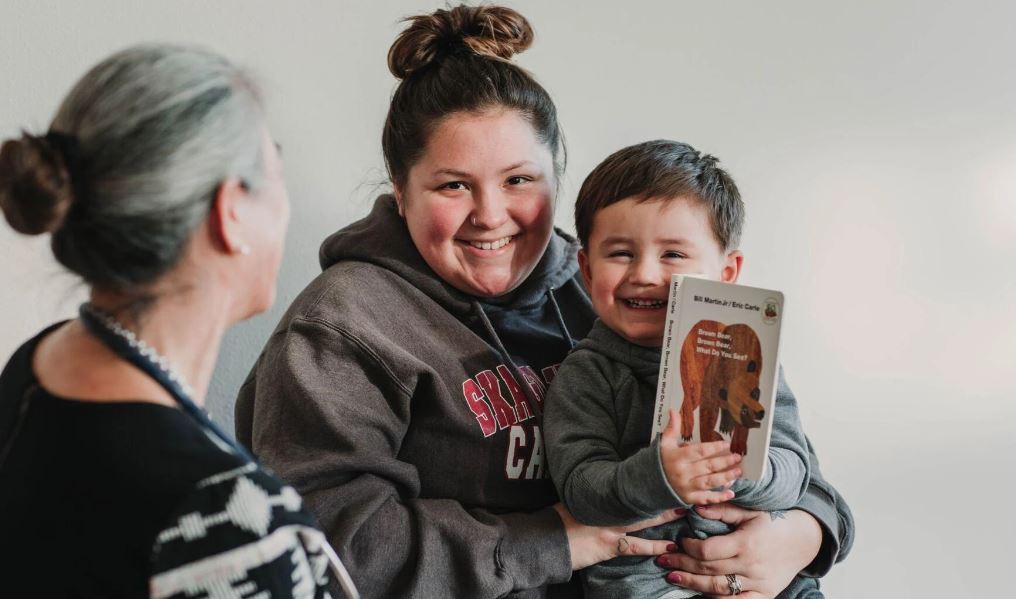 (KHQ)
Reach Out and Read nonprofit has received a grant that will help them buy and distribute thousands of children's books to medical clinics on tribal and native sites nationwide.
The Indian Health Service (IHS) awarded $200,000 to Reach Out and Read to purchase more than 31,000 inclusive, diverse children's books that represent the lives of indigenous families. These will be distributed across 45 IHS clinics nationwide and are free of charge!
"It's always exciting to see a child's face light up when they receive a book at their appointment and immediately engage to read with their families," said Dr. Tina Pattara-Lau, Maternal Child Health Consultant, IHS. "Thanks to Reach Out and Read, we have books available for families at IHS sites across the country, including Arizona, Oklahoma, New Mexico, and South Dakota."
Read the full story at KHQ here.
(Image credit: Reach Out and Read Washington)