Reach Out and Read Georgia Program Manager, Karolina Klinker joined representatives from the Georgia Department of Public Health, South Central District 5-1 and Heart of Georgia Healthy Start at an event to bring awareness to the infant mortality rate.
Healthy Start programs provide information, resources, and support to pregnant and parenting women and their families to ensure a healthy pregnancy and to help nurture their newborns.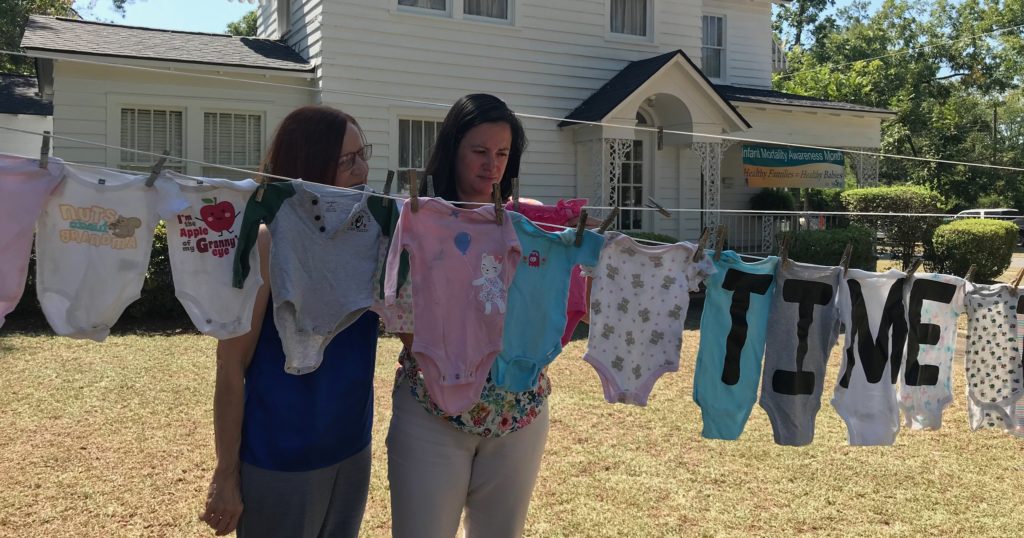 Thanks to our partnership with the Georgia Department of Public Health, Reach Out and Read is integrated into their Healthy Start home visitation program where parents are given a book at every home visit starting at the first visit when the baby is born through three years of age.
Books are also given to siblings during the visit who are five years old and younger. South Central district currently distributes 1,700 children's books annually and has recently expanded the Reach Out and Read Georgia program into three new counties in an effort to reach as many children as possible.