At Reach Out and Read, we envision a world where all parents have daily, positive, meaningful, language-rich interactions with their child, a world where every child is read to every day as close, loving relationships support a child's ability to thrive.
With the shared belief of nurturing young children's hearts and minds, we are pleased to be partnering with Millie Moon, who has launched a new collection of luxury diapers and wipes created to help parents enjoy life's little moments. Millie Moon shares our deep passion that all children deserve the very best, the moon, in fact. "The early moments of a baby's life are when strong parent-child bonds are developed and reading aloud imparts a sense of well-being and safety for a child," said Brian Gallagher, Chief Executive Officer at Reach Out and Read. "In partnership with Millie Moon, we can work toward our shared mission of nurturing and supporting families in the early years of their lives to build healthy bodies and inquisitive minds."
Providing lasting support
Millie Moon is committed to helping families discover the joys of reading aloud together and will donate a portion of all proceeds to Reach Out and Read to support our mission of incorporating reading into children's daily routines. To further foster the exceptional, lasting benefits of early literacy, each carton of Millie Moon diapers will include an original bedtime story titled Sweet Dreams Millie Moon for a limited time for parents to cozy up and enjoy with their little one.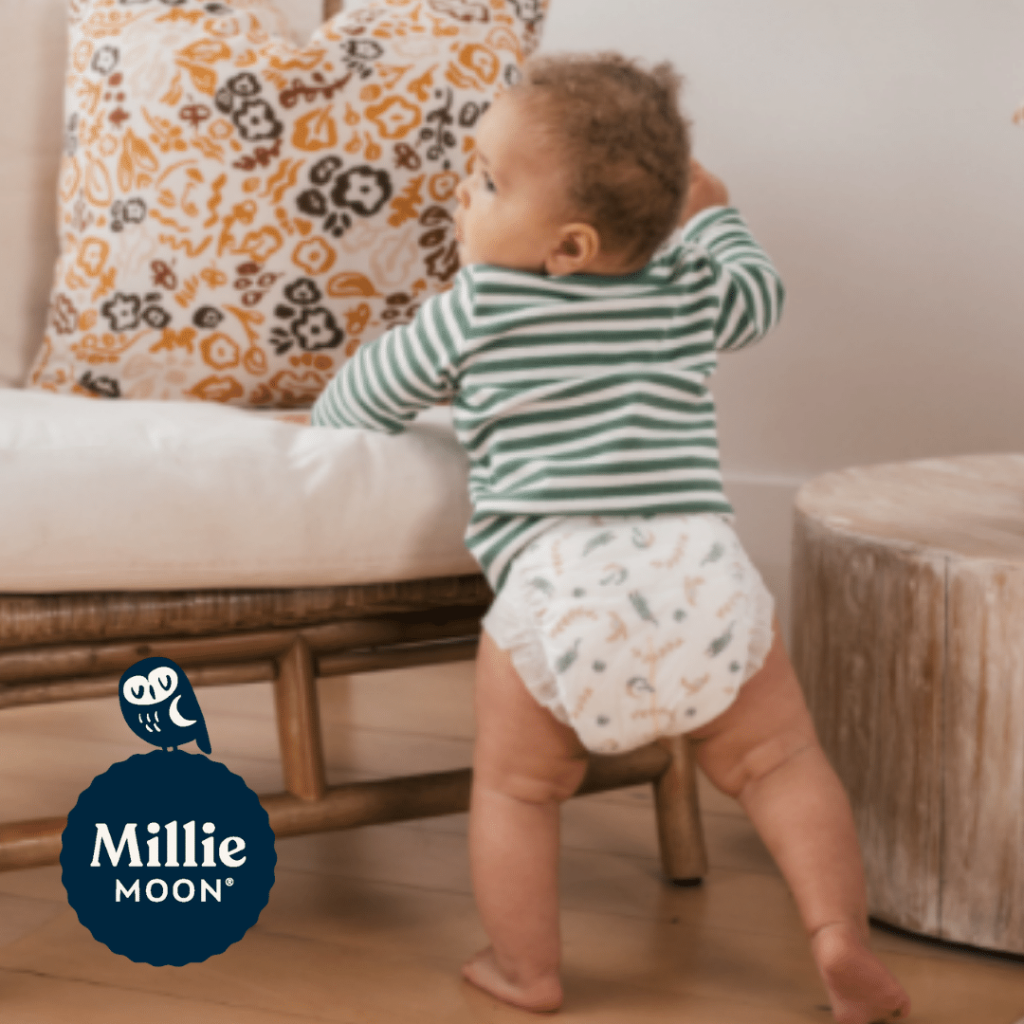 Millie Moon, found exclusively at Target stores throughout the United States, is here to nurture, support, and inspire families through their core values and high-quality products that give back. Reach Out and Read is pleased to be a part of this passionate brand, doing their part to build strong family bonds and foster a love of reading in children. We are grateful to have such a dynamic partner and supporter of our mission.
Here's to giving children the moon, which every child deserves.