Reach Out and Read is pleased to announce the award of a grant to support an innovative and exciting opportunity to increase and expand our impact on young children and their families. Generous funding from Einhorn Collaborative is supporting a collaborative initiative with a vision to embed the promotion of positive parent-child interactions into the standard care of pediatrics and other settings where families receive parental guidance in the US.
This initiative recognizes the importance of bringing together the strengths of different players in a unified goal of universal promotion of nurturing parent-child relationships in the first years of life. Reach Out and Read is excited to join the Center for the Study of Social Policy's Early Relational Health Coordinating Hub to create a public health framework of support for families based on the science of emotional connection defined by the Nurture Science Program.
For more than 30 years, Reach Out and Read has given families access to books and the meaningful moments that are created by shared reading with their infants, toddlers, and preschoolers. By integrating our model into pediatric practices, advising families about the importance of reading aloud, and giving books at well-child visits, we have fostered enduring family bonds between millions of caregivers and their young children. We are now excited to explore the integration of a focus on the emotional connection between families that will strengthen the critical parent-child relationships that define the trajectory of a young child's long-term health and wellbeing.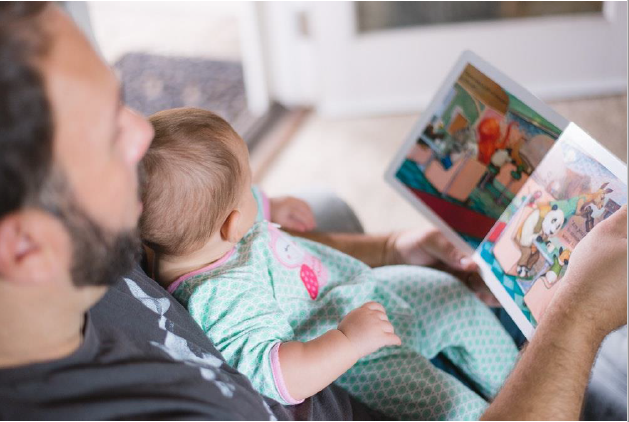 We look forward to bringing our strengths to the success of this work – our unparalleled access to young children from the earliest days through pediatric care; our strong partnerships with pediatric care clinicians who have trusted relationships with families with young children; our nationwide network of clinics that currently reach 4.2 million children annually and our infrastructure that is designed for scaling.
Reach Out and Read is thrilled to be part of a broader vision to collaboratively place support for parent-child relationships at the center of community-wide early childhood systems.
Einhorn Collaborative is a nonprofit foundation dedicated to addressing our country's growing crisis of connection by working with a wide range of cultural influencers, researchers, community leaders, and funders to help Americans build stronger relationships, embrace our differences, and rediscover our shared humanity – so we can solve our most urgent challenges together.
The Center for the Study of Social Policy (CSSP) works to achieve a racially, economically, and socially just society in which all children, youth, and families thrive. We translate ideas into action, promote public policies grounded in equity, and support strong and inclusive communities. We advocate with and for all children, youth, and families marginalized by public policies and institutions. You can read more about CSSP's focus on Early Relational Health here.
You can read more about the vision for the collaborative initiative that includes Reach Out and Read here.